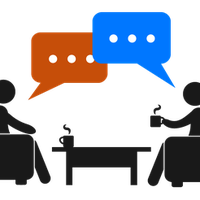 Pequeñas Conversaciones, Visita familiar
Vas a hacer algo este fin de semana?
Pfff, este sábado viene mi hermana con su familia…
Oh, ¡qué divertido!
No te creas. Viene con su tercer marido .
Y este es el peor de los tres…
¿Por qué dices eso?
Siempre viene con su madre .
También trae a su hijo de ocho años.
¡Y todos son insoportables!
To hear audio for this text, and to learn the vocabulary sign up for a free LingQ account.