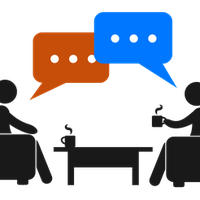 Pequeñas Conversaciones, ¿Soltero o casado? - 2
Cariño , después de la cena, ¿nos vamos a tu casa?
Ay, no sé... ¡está muy lejos!
Pero, ¿ dónde vives ?
Cerca del estadio de fútbol.
Ah, pero podemos ir en taxi.
Es que no vivo solo...
¿ Con quién vives?
¿Por qué no respondes a mi pregunta?
Bueno... es que... vivo con mi mujer.
¡¡¿Qué?!! ¿Todavía estáis juntos ?
No me lo puedo creer!
To hear audio for this text, and to learn the vocabulary sign up for a free LingQ account.