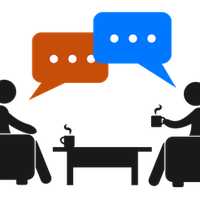 Pequeñas Conversaciones, No hay nadie
Bueno, ¿qué tenemos?
No tenemos nada.
¿Por qué no llamamos a alguien que nos pueda ayudar?
He llamado a Carlos, pero nadie contesta.
¿Has llamado a Mónica también?
No, ella nunca lleva el celular consigo.
¿Y Juan? Siempre lo llamo, pero no me responde.
Vale, más tarde los llamamos otra vez.
Sí, ahora podemos ir por algo de comer...
To hear audio for this text, and to learn the vocabulary sign up for a free LingQ account.