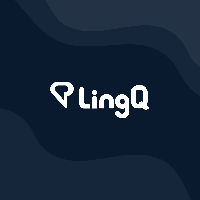 The Father of British Canada: a Chronicle of Carleton by William Wood, CHAPTER IV. INVASION 1775 (3)
The three successive steps for Montgomery to take were St Johns, Chambly, and Montreal.
But the natural order of events was completely upset by that headstrong Yankee, Ethan Allen, who would have his private war at Montreal, and by that contemptible British officer, Major Stopford, who would not defend Chambly. Montgomery laid siege to St Johns on the 18th of September, but made no substantial progress for more than a month. He probably had no use for Allen at anything like a regular siege. So Allen and a Major Brown went on to 'preach politicks' and concert a rising with men like Livingston and Walker. Livingston, as we have seen already, belonged to a leading New York family which was very active in the rebel cause; and Livingston, Walker, Allen, and Brown would have made a dangerous anti-British combination if they could only have worked together. But they could not. Livingston hurried off to join Montgomery with four hundred 'patriots' who served their cause fairly well till the invasion was over. Walker had no military qualities whatever. So Allen and Brown were left to their own disunited devices. Montreal seemed an easy prey. It had plenty of rebel sympathizers. Nearly all the surrounding habitants were either neutrals or inclined to side with the Americans, though not as fighting men. Carleton's order to bring in all the ladders, so as to prevent an escalade of the walls, had met with general opposition and evasion. Nothing seemed wanting but a good working plan.
Brown, or possibly Allen himself, then hit upon the idea of treating Montreal very much as Allen had treated Ticonderoga.
In any case Allen jumped at it. He jumped so far, indeed, that he forestalled Brown, who failed to appear at the critical moment. Thus, on the 24th of September, Allen found himself alone at Long Point with a hundred and twenty men in face of three times as many under the redoubtable Major Carden, a skilled veteran who had won Wolfe's admiration years before. Carden's force included thirty regulars, two hundred and forty militiamen, and some Indians, probably not over a hundred strong. The militia were mostly of the seigneurial class with a following of habitants and townsmen of both French and British blood. Carden broke Allen's flanks rounded up his centre, and won the little action easily, though at the expense of his own most useful life. Allen was very indignant at being handcuffed and marched off like a common prisoner after having made himself a colonel twice over. But Carleton had no respect for self-commissioned officers and had no soldiers to spare for guarding dangerous rebels. So he shipped Allen off to England, where that eccentric warrior was confined in Pendennis Castle near Falmouth in Cornwall.
This affair, small as it was, revived British hopes in Montreal and induced a few more militiamen and Indians to come forward.
But within a month more was lost at Chambly than had been gained at Montreal. On the 18th of October a small American detachment attacked Chambly with two little field-guns and induced it to surrender on the 20th. If ever an officer deserved to be shot it was Major Stopford, who tamely surrendered his well-armed and well-provided fort to an insignificant force, after a flimsy resistance of only thirty-six hours, without even taking the trouble to throw his stores into the river that flowed beside his strong stone walls. The news of this disgraceful surrender, diligently spread by rebel sympathizers, frightened the Indians away from St Johns, thus depriving Major Preston, the commandant, of his best couriers at the very worst time. But the evil did not stop there; for nearly all the few French-Canadian militiamen whom the more distant seigneurs had been able to get under arms deserted  en masse , with many threats against any one who should try to turn them out again.
Chambly is only a short day's march from Montreal to the west and St Johns to the south; so its capture meant that St Johns was entirely cut off from the Richelieu to the north and dangerously exposed to being cut off from Montreal as well.
Its ample stores and munitions of war were a priceless boon to Montgomery, who now redoubled his efforts to take St Johns. But Preston held out bravely for the remainder of the month, while Carleton did his best to help him. A fortnight earlier Carleton had arrested that firebrand, Walker, who had previously refused to leave the country, though Carleton had given him the chance of doing so. Mrs Walker, as much a rebel as her husband, interviewed Carleton and noted in her diary that he 'said many severe Things in very soft & Polite Termes.' Carleton was firm. Walker's actions, words, and correspondence all proved him a dangerous rebel whom no governor could possibly leave at large without breaking his oath of office. Walker, who had himself caused so many outrageous arrests, now not only resisted the legal arrest of his own person, but fired on the little party of soldiers who had been sent to bring him into Montreal. The soldiers then began to burn him out; whereupon he carried his wife to a window from which the soldiers rescued her. He then surrendered and was brought into Montreal, where the sight of him as a prisoner made a considerable impression on the waverers.
A few hundred neighbouring militiamen were scraped together.
Every one of the handful of regulars who could be spared was turned out. And Carleton set off to the relief of St Johns. But Seth Warner's Green Mountain Boys, reinforced by many more sharpshooters, prevented Carleton from landing at Longueuil, opposite Montreal. The remaining Indians began to slink away. The French-Canadian militiamen deserted fast—'thirty or forty of a night.' There were not two hundred regulars available for a march across country. And on the 30th Carleton was forced to give up in despair. Within the week St Johns surrendered with 688 men, who were taken south as prisoners of war. Preston had been completely cut off and threatened with starvation as well. So when he destroyed everything likely to be needed by the enemy he had done all that could be expected of a brave and capable commander.
It was the 3rd of November when St Johns surrendered.
Ten days later Montgomery occupied Montreal and Arnold landed at Wolfe's Cove just above Quebec. The race for the possession of Quebec had been a very close one. The race for the capture of Carleton was to be closer still. And on the fate of either depended the immediate, and perhaps the ultimate, fate of Canada.
The race for Quebec had been none the less desperate because the British had not known of the danger from the south till after Arnold had suddenly emerged from the wilds of Maine and was well on his way to the mouth of the Chaudiere, which falls into the St Lawrence seven miles above the city.
Arnold's subsequent change of sides earned him the execration of the Americans. But there can be no doubt whatever that if he had got through in time to capture Quebec he would have become a national hero of the United States. He had the advantage of leading picked men; though nearly three hundred faint-hearts did turn back half-way. But, even with picked men, his feat was one of surpassing excellence. His force went in eleven hundred strong. It came out, reduced by desertion as well as by almost incredible hardships, with barely seven hundred. It began its toilsome ascent of the Kennebec towards the end of September, carrying six weeks' supplies in the bad, hastily built boats or on the men's backs. Daniel Morgan and his Virginian riflemen led the way. Aaron Burr was present as a young volunteer. The portages were many and trying. The settlements were few at first and then wanting altogether. Early in October the drenched portagers were already sleeping in their frozen clothes. The boats began to break up. Quantities of provisions were lost. Soon there was scarcely anything left but flour and salt pork. It took nearly a fortnight to get past the Great Carrying Place, in sight of Mount Bigelow. Rock, bog, and freezing slime told on the men, some of whom began to fall sick. Then came the chain of ponds leading into Dead River. Then the last climb up to the height-of-land beyond which lay the headwaters of the Chaudiere, which takes its rise in Lake Megantic.
There were sixty miles to go beyond the lake, and a badly broken sixty miles they were, before the first settlement of French Canadians could be reached.
There was no trail. Provisions were almost at an end. Sickness increased. The sick began to die. 'And what was it all for? A chance to get killed! The end of the march was Quebec —impregnable!' On the 24th of October Arnold, with fifteen other men, began 'a race against time, a race against starvation' by pushing on ahead in a desperate effort to find food. Within a week he had reached the first settlement, after losing three of his five boats with everything in them. Three days later, and not one day too soon, the French Canadians met his seven hundred famishing men with a drove of cattle and plenty of provisions. The rest of the way was toilsome enough. But it seemed easy by comparison. The habitants were friendly, but very shy about enlisting, in spite of Washington's invitation to 'range yourselves under the standard of general liberty.' The Indians were more responsive, and nearly fifty joined on their own terms. By the 8th of November Arnold was marching down the south shore of the St Lawrence, from the Chaudiere to Point Levis, in full view of Quebec. He had just received a dispatch ten days old from Montgomery by which he learned that St Johns was expected to fall immediately and that Schuyler was no longer with the army at the front. But he could not tell when the junction of forces would be made; and he saw at once that Quebec was on the alert because every boat had been either destroyed or taken over to the other side.
To hear audio for this text, and to learn the vocabulary sign up for a free LingQ account.