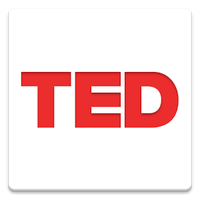 TED, Siddhartha Mukherjee: Soon we'll cure diseases with a cell, not a pil (2)
The former is a scale shift. The latter is a perceptual shift.
14:37Now, antibiotics created such a perceptual shift in our way of thinking about medicine that it really colored, distorted, very successfully, the way we've thought about medicine for the last hundred years.But we need new models to think about medicine in the future. That's what's at stake.
14:58You know, there's a popular trope out there that the reason we haven't had the transformative impact on the treatment of illness is because we don't have powerful-enough drugs, and that's partly true. But perhaps the real reason is that we don't have powerful-enough ways of thinking about medicines. It's certainly true that it would be lovely to have new medicines. But perhaps what's really at stake are three more intangible ends: mechanisms, models, metaphors.
15:34Thank you
15:35(Applause)
15:44 Chris Anderson: I really like this metaphor. How does it link in? There's a lot of talk in technology land about the personalization of medicine, that we have all this data and that medical treatments of the future will be for you specifically, your genome, your current context. Does that apply to this model you've got here?
16:06 Siddhartha Mukherjee: It's a very interesting question. We've thought about personalization of medicin every much in terms of genomics. That's because the gene is such a dominant metaphor, again, to use that same word, in medicine today, that we think the genome will drive the personalization of medicine. But of course the genome is just the bottom of a long chain of being, as it were. That chain of being, really the first organized unit of that, is the cell. So, if we are really going to deliver in medicine in this way,we have to think of personalizing cellular therapies, and then personalizing organ or organismal therapies,and ultimately personalizing immersion therapies for the environment. So I think at every stage, you know -- there's that metaphor, there's turtles all the way. Well, in this, there's personalization all the way
16:54CA: So when you say medicine could be a cell and not a pill, you're talking about potentially your own cells.
17:01SM: Absolutely. CA: So converted to stem cells, perhaps tested against all kinds of drugs or something, and prepared.
17:08SM: And there's no perhaps. This is what we're doing. This is what's happening, and in fact, we're slowly moving, not away from genomics, but incorporating genomics into what we call multi-order, semi-autonomous, self-regulating systems, like cells, like organs, like environments.
17:25CA: Thank you so much. SM: Pleasure. Thanks.
To hear audio for this text, and to learn the vocabulary sign up for a free LingQ account.