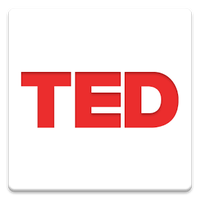 TED, Monica Lewinsky: The price of shame (2)
Trust me, compassionate comments help abate the negativity. We can also counter act the culture by supporting organizations that deal with these kinds of issues, like the Tyler Clementi Foundation in the U.S.,In the U.K., there's Anti-Bullying Pro, and in Australia, there's Project Rockit.
19:51 We talk a lot about our right to freedom of expression, but we need to talk more about our responsibility to freedom of expression. We all want to be heard, but let's acknowledge the difference between speaking up with intention and speaking up for attention.The Internet is the superhighway for the id, but online, showing empathy to others benefits us all and helps create a safer and better world. We need to communicate online with compassion, consume news with compassion, and click with compassion. Just imagine walking a mile in someone else's headline. I'd like to end on a personal note. In the past nine months, the question I've been asked the most is why. Why now? Why was I sticking my head above the parapet? You can read between the lines in those questions, and the answer has nothing to do with politics. The top note answer was and is because it's time:time to stop tip-toeing around my past; time to stop living a life of opprobrium; and time to take back my narrative.
21:17 It's also not just about saving myself. Anyone who is suffering from shame and public humiliation needs to know one thing:You can survive it.I know it's hard.It may not be painless, quick or easy, but you can insist on a different ending to your story. Have compassion for yourself. We all deserve compassion, and to live both online and off in a more compassionate world.
21:54 Thank you for listening.
21:57 (Applause)
To hear audio for this text, and to learn the vocabulary sign up for a free LingQ account.