Free Spanish Short Stories To Accelerate Your Learning
Spanish stories are a fantastic language learning resource. Not only do you get to lose yourself in a literary world (or something closer to the real world if you're reading non-fiction), but you're being exposed to new vocabulary and sentence structures in your target language. It's a win-win!
Now, if you're reading Spanish content, it's going to take you a bit longer going through each chapter because you'll probably have to stop and look up words in your dictionary (or Google translate).
Not only does this take time but it also disrupts your reading flow, which can suck the momentum and motivation out of your studying.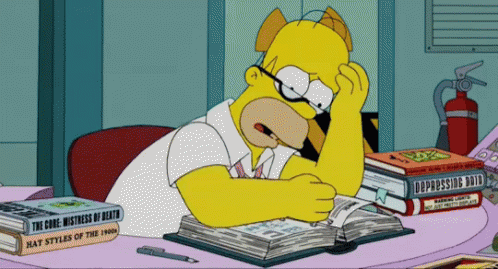 But what if I told you, there's a faster and more effective way for you to study Spanish. By allowing you to read, look-up and save your new vocabulary, and listen to the audio, all in one easy-to-use platform (ahem, LingQ).
You can read, listen, and save vocabulary in LingQ

But before we dive into LingQ, let me introduce you to some of the best Spanish stories to help accelerate your Spanish learning.
Beginner Stories in Spanish
Spanish Tales for Beginners
When collecting stories for  Spanish Tales for Beginners author Elijah Clarence Hills had three rules in mind: each work should be well-written, portray modern Spanish life and not be too difficult in terms of language. What do you think, do his stories meet these guidelines? 
The Spanish Experiment
The Spanish Experiment contains several well-known children's stories translated into Spanish and recorded by a native Spanish speaker. Relive your childhood with these classics!

Cuentos Para Dormir
If you like what The Spanish Experiment has to offer, take a look at the much bigger selection of children's stories available on Cuentos Para Dormir.
An Elementary Spanish Reader
Another book from the awesome Project Gutenberg. An Elementary Spanish Reader contains short stories and fables, and there is constant repetition of common words and expressions, perfect for beginners.
Intermediate Stories
El Principito
Chances are you've read The Little Prince already. It's one of the most translated books in the world after all. Why not challenge yourself to read the poetic tale of the young prince who fell to Earth from an asteroid in Spanish? El Principito contains the text, but the lesson already exists with both text and audio in the Spanish LingQ library.
La Estrella Verde
Can you translate that title? That's right, The Green Star. This short story by Izar Berdea is about a man who travels to a distant town to discover the people there started acting strangely after a green star appeared in the sky one evening.
Practical Spanish Intermediate Readings
A collection of stories (and one letter) about everyday life in Spanish. Each short story has accompanying audio, and the narrator has a clear voice and speaks at a good pace for intermediate learners.
e-Stories.org
This gem of a site is a place for writers to showcase their short stories. The Spanish selection offers tales in all kinds of genres: mystery, horror, romance, experimental, humour (learning Spanish jokes is always a good thing), fairy tales and the list goes on. There are lots of stories and they are mostly on the short side. You could also practice your writing by leaving a comment for the writer of a story you liked.
Advanced Stories
Cuentosinfin
This library of classic stories features tales from greats like Edgar Allan Poe, Raymond Carver, James Joyce and Gabriel García Márquez. The perfect place for literature lovers to get their fix in Spanish.
Don Quixote
If you really want to challenge yourself, try reading one of the most influential pieces of literature from the Spanish Golden Age, a time when arts and literature flourished in Spain. It might take you a while, but imagine the sense of accomplishment you'll feel when you finish it!
LivingSpanish
I know, I know, poems aren't stories, but this great resource deserves a mention anyway. Figuring out the nuances and subtleties of poetry can be tough even in your native language, so doing it in a language you're learning is not for the faint-hearted. If you're an advanced learner and want to read the biographies and works of poets like Pedro Salinas and Federico García Lorca then you'll want to check this out.
Internet Archive
The Internet Archive is  a treasure trove of content for language learners. This link takes you to a list of advanced reading materials on the site. The list isn't restricted to stories, but there are lots of them to discover.
Import Spanish Stories into LingQ to Accelerate Your Studying
Steve Kaufmann has always said the best way to learn a new language is by using (native) compelling content.
Let me quickly show you how you can create the ultimate Spanish lesson – using LingQ and compelling content:
Once you've logged into LingQ, click the import button at the top right corner of your screen.
Afterwards, simply paste the transcript (in this case, I'm using one of the short stories from The Spanish Experiment), add a picture, and audio into the designated areas.
Once you've hit save, you can open your lesson and start practicing Spanish by reading, listening, and reviewing (all in one platform).
Oh, and don't forget, it's on mobile too so you can take your lessons on the go and have more time to study.
Phew! That's a lot of reading. If you want to try a short story or novel in Spanish using LingQ, be sure to give importing a try. Not only can you import short stories online but you can also import YouTube videos.  Create the most interactive Spanish lessons today. LingQ is the best way of learning Spanish online because it lets you learn from content you enjoy! 
Also, LingQ is available on mobile. Take your lessons wherever you go and listen to your target language, read your transcripts, and create review flashcards. LingQ's language learning apps are available for both Android and iOS.
Enjoyed this post? Check out polyglot and LingQ cofounder Steve Kaufmann's blog post for some tips for learning Spanish!