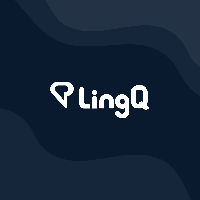 Esperanto for Beginners - Ĉe la restoracio (Eating Out), Parto 11 (dek unu)
Ĉu vi ŝatas vian laboron?
Ne vere.
Kial vi ne ŝatas vian laboron?
Mi ne ŝatas mian laboron, ĉar mi ne akordas kun mia ĉefo.
Kial vi ne akordas kun via ĉefo?
Mi ne akordas kun li, ĉar li ne lasas min libera labori tiel, kiel mi volas.
Tio povas esti problemo.
Ĉu tio okazas pro tio, ke li ne fidas vin?
Eble.
Mi faras mian plejbonon, sed ŝajnas, ke li ne ŝatas min.
Kiel vi scias tion?
Kion ajn mi diras, li malkonsentas kun mi.
Kelkfoje li ne scias multe pri la naturo de mia laboro, sed li ĉiukaze kritikas min. Kion ajn mi faras, tio ne estas kontentige bona por li.
To hear audio for this text, and to learn the vocabulary sign up for a free LingQ account.