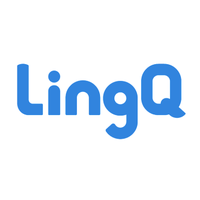 LingQ 101 - Getting Started, 9. Choosing Lessons
You will learn best from content you are interested in.
That is why LingQ has such a large library of lessons.
You should try to find lessons that you are interested in.
When you are a beginner you have fewer options.
But, soon you will be able to use intermediate lessons and you will have more choice.
The Lesson Feed shows lessons that other members are completing and liking.
Make sure the level filter is set correctly.
Normally you will set it to show lessons from two or three levels.
You can also search for interesting lessons in the Library.
Search for topics of interest in the search field.
You can even search for accents you prefer.
Opening a lesson or clicking the Save icon in the bottom right will add that lesson to My Lessons.
The most recent lesson in your last four courses will appear across the top of the page in Recent Lessons.
You can find all of the lessons you have selected in the My Lessons tab.
Take a look in Settings to find and add additional tabs.
To hear audio for this text, and to learn the vocabulary sign up for a free LingQ account.