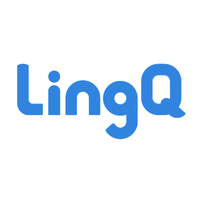 LingQ 101 - Getting Started, 7. Reviewing Vocabulary
The best way to review and learn vocabulary is in your lessons.
Seeing words again and again in different lessons will help you learn them.
You can also use the review activities.
The five activities are flashcards, reverse flashcards, cloze, multiple-choice and dictation.
You can review between pages clicking the green arrow button at the bottom right as you page a lesson.
Or, you can review all vocabulary in the lesson that is due for review by clicking the yellow Review button in the top right corner of the lesson.
Doing this gives your brain more of a chance to remember the words.
You can also use the vocabulary review activities from the vocabulary page.
You don't need to review all your LingQs using the activities.
You may want to do this at the beginning stages, but you should soon have too many LingQs to review them all.
Instead, you will review these LingQs in future lessons and learn them in context.
To hear audio for this text, and to learn the vocabulary sign up for a free LingQ account.