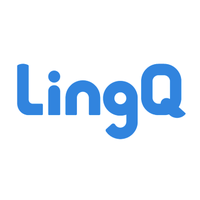 LingQ 101 - Getting Started, 10. Importing
You can make your own lessons on LingQ.
The easiest way is by clicking on one of the media articles in your Feed.
This will show you the original news site and import the article into LingQ for you.
You can also find something interesting yourself.
You can import a news article, blog post, song lyrics, anything you like.
If it's a web page, you can use the Import Extension to bring it into LingQ easily.
There are extensions for Chrome, Firefox and Safari.
They can be found on the LingQ homepage.
Or, you can import any text manually by clicking the "+" button in the top right corner of the website.
If you have an ebook file, try using the Import Ebook option under the "+" button.
You can import anything you like as long as you keep these lessons private and they are only for your use.
If you like, you can also share content with other LingQ members.
This has to be content you create yourself or that you have permission to share with other LingQ members.
To hear audio for this text, and to learn the vocabulary sign up for a free LingQ account.