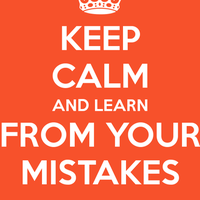 Natalia Tarasenko, 9. Mistakes JULY
I'd spend time with my family
something is wrong
You can get bored
I wish I could do the same
I've been considering working remotely
it might change
it's pretty much volatile
tricky questions
People, be kinder to each other
We start fighting
Such means of surveillance such as CCTV prevent people from committing crimes
As far as English is concerned,
I used to have it
I stopped paying for cable TV
TV is going to get extinct in a decade
TV is full of commercials
If I do something wrong, then everything comes back to me
it's a law of nature
in my case it works
I've messed everything up
Instead of applying a subway pass I was trying to apply my credit card
I suppose in Kyiv traffic jams are even more widespread
taxi companies try to be competitive
they are more devoted to a human than cats
in my humble opinion
they are nice only to those who feed them
we can draw a conclusion that you prefer cats
We have a few in my parent's house
cats are predators
she is like: "Just come with me"
there is nothing more but special effects
why are people so fascinated with Marvel?
something terrible is happening
To walk in someone's shoes
I was watching terrible things happening to a man
How do you call a place where money is printed?
It's called mint
I like the way they rigorously approach this case
it is really absorbing
How they concern every single detail
how he selected every team member
We like potatoes in any form
I prefer fish more
Could you describe the sequence of your actions?
I've installed the extention
the text is fine
To hear audio for this text, and to learn the vocabulary sign up for a free LingQ account.