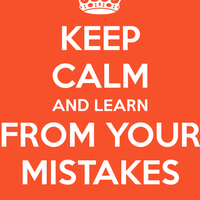 Natalia Tarasenko, 5. Mistakes
merely as a courtesy
we are heading South
What's new with you?
There is one chapter left
I have been living in Kharkiv for 17 years
I have lived in Kharkiv for 17 years
I had been cooking dinner, before you called me
I had cooked dinner, before you called me
I have been busy since 2 p.m.
I have been busy for 2 hours
there are some examples related to finances
Even though, I am a mathematician, I was struggling with understanding the meaning
It's still not fully clear for me
using complicated terms and graphs
all those notions
I can recall that piece
He asked what business he was in
Already have a franchise set up in Pasadena.
he owned a vast number of fast food restaurants
the internal policy was not his responsibility
Unless we invested in real estate.
I'm just trying to get my daughter a decent education.
they work hard
According to Mike's dad, people should not work for an employer
So, nevermind
In other words, one should work hard
earning money shouldn't involve you
I'm talking about passive income
Those two boys achieved it
because they were diligent enough
they were sort of detached from other students though
right after the classes they would rush to Mike's dad
He had a tremendous staff
It's even more useful than studying some subjects at school
He was so smart
he dropped out of school
We were using outdated materials
it depends on a school
there is a little one can apply to his or her profession
it's a customer policy, therefore there is nothing I can do
an audit company
They don't allow us using our laptops
In other words, they try to secure themselves
it makes me hide in the meeting room
an air-conditioner is right opposite to me
expenses are rising
but in fact, you don't need it
but nevertheless you buy it
I had had Android for 5 years before switching to iPhone
it's light and what is more you can easily carry it around
I just pick up my laptop and rush to a meeting
the book makes us reflect on the way things are
she is fond of psychology
Look for proper subtitles
I think, I'm gonna switch to some ted talks
To hear audio for this text, and to learn the vocabulary sign up for a free LingQ account.