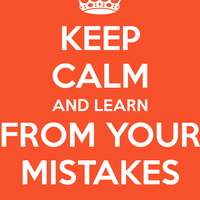 Natalia Tarasenko, 4. Mistakes
It's Stuffy today
I pay attention  to it when I review the mistakes
I need to think about it
I can't really say we are close friends
we hang out together
she is staying at home
How come?
She comes to the office by half past 10
I arrive here earlier to check emails
in a quiet environment
because later everyone starts chatting
Are you hiding? Actually, I am
As for me, I prefer to take a nap
I've heard really positive reviews on that TV show
I have watched those TV series
Mike'S father is not giving him a raise
dad is trying to teach him how to become wealthy
Those are valuable lessons
People's attitude
People have two main vices
Fear of losing job
One has to pay his or her living
everyday is the same
everyday is a groundhog day
the more you get, the more you want
He tries to avoid those vices in his life.
Does this word fit? Yes, it fits
We shouldn't lie not to the society, but to ourselves
they said they had never lied to him
They shouldn't work for money but rather make money work for them
To be honest, it was hard even for me to catch that concept, not to mention nine year old boys
they way our government rips us off
We have to pay a lot of taxes
and thus we need a bigger salary
therefore I have to raise my rate
no wonder, the gap gets bigger
We face the same problem
extremely poor and extremely rich
their number is getting bigger
Mike's dad set another condition
He was embarrassed to tell that to his father
He was about to throw away the comics that hadn't been bought
then a new batch of comics would arrive
they could do whatever they wanted under the sole condition of not re-selling the comics
Anyone could read it for a fee of 10 cents
The sister could read all those books for free
a good bargain
smart guys
That's all I have read so far
one of them even gave a lecture
To hear audio for this text, and to learn the vocabulary sign up for a free LingQ account.