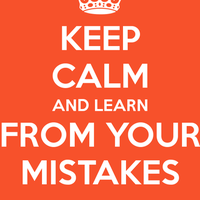 Natalia Tarasenko, 3. Mistakes
people from all across the board
another city
Every session was lasting for around an hour
We were just listening
The subjects were mostly related to some new things they HAD developed
It is indeed a great accomplishment
A pretty complicated topic related to machine learning
I'm new to all this
It's a very popular topic in this field
Basically, there are some algorithms to automate manual work
those are all closely related subjects
the rest of the time
As far as listening is concerned
I listen while doing chores
it spurs me doing chores
What does BA stand for?
Well, BA stands for Business Analyst
I've even read it twice
Becoming rich means making money
The boy took it too literally
They started wandering around their neighbourhood, asking people to give away used toothpaste tubes
then they were storing all those tubes at home
it was unclear for his mother why they were doing it
in order get small coins they heated those tubes on a grill
The dad went like: "Whatta heck are you doing?"
and the boy went like: "We're making money"
That was the second chapter in a nutshell
I am going to get the main idea as I proceed with the book
He worked hard till late
However, Mike found some gap in his schedule
He didn't expect it
it's up to you
take it or leave it
this particular phrase was used in the book
you would have to work in one of my stores
you'll make 10 cents an hour
even at those times
they were only nine back at those times
He had to skip Saturday trainings cause he had to work for Mike's dad
And so, they started working
like dusting items
the door of the grocery store was constantly opened and that's why it was hot inside
Eventually, when they got a paycheck they were totally disappointed
What is worse, he didn't learn anything about becoming rich
What a bummer!
At lunch he said he was going to quit
My dad told me you would give up
He would ask for a raise, otherwise he quits
I have taught you a life lesson
At school you can be taught a whole lot of things
you might face different hardships you have never been taught at school
there was a particular phrase that hooked me
I didn't blame myself
None of that knowledge came in handy
whatever you want to master or learn
During my school time
Yeah, I can relate to that
but I've sorted it out
Will do
To hear audio for this text, and to learn the vocabulary sign up for a free LingQ account.