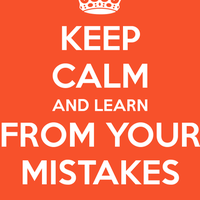 Natalia Tarasenko, 20. Mistakes DECEMBER
working with tight deadlines
it felt as if I were a student
I'm not a humanitarian
working hard on this task
large-scale project
fast food restaurant chain
a visible part of the process
All this constitutes an enterprise project
top priority customer
With that said, our goal was to help them to resolve the problem they have faced
They didn't manage to process all the analysis received for the client
The whole audience was split into 4 groups
a theoretical part
we were supposed to do the homework
We started from a baseline figuring out what methods should be applied
all of them were aligned
We got started by…
We came up with the best solution
We divided the home task among all the team-members
we would set up Skype calls every evening
Moreover, there was an assigned mentor
what was the mentor's role?
Some of her tips came in handy
We didn't expect we would win
She works in finance
On top of that, she is a shrink
She got a certificate in psychiatry after passing a series of courses
Psychology is her minor
I strongly believe, in our field we should know more about human psychology
Is there a shrink on premise?
I haven't given it much thought before
Dr.Isaenko is trying to promote her brand
This was the first time ever a shrink would participate in this kind of event
I have been following her on Instagram
the only person I've heard of
She was invited to the office
I had to go out every once and a while
in this sort of cases
the meeting was set for 9 a.m.
I joined the meeting at a quarter past 9
we have agreed to meet at 9 a.m.
it may mitigate the negative effects
The Golden rule is "first praise, then criticize"
A formal appraisal
I have a gut feeling
Please fill out the application
you should voice your observations
it was the first case I have ever come across such resentment
an educating case
when it comes to work tasks
team building board games
half a year
of the same age as me
They have a totally different set of values
the new generation is characterized by selfishness
we were hanging out more than they did
We kept in touch
To hear audio for this text, and to learn the vocabulary sign up for a free LingQ account.