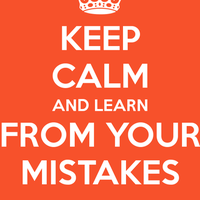 Natalia Tarasenko, 2. Mistakes
I HAD lived in Kiliya for 17 years before I MOVED to Kharkiv
I had watched this movie BEFORE you called me
I had been TO Odessa, before you called me
I've signed up for the program
Yeah, I have watched your tutorial
Before I reach my office
Those were articles on various subjects
How long is your commute?
I got another question
I have just started reading a book
eight hundred
If I'm not mistaken,
At some point, he decided to set up some online classes
He was a mathematician
However, they didn't expect such an impressive number of applicants
Initially they expected around 10 people
a hundred and sixty participants
they were not well-prepared enough
They had to get prepared thoroughly
It had to be an interactive class
Each block lasted for 15 minutes
then in the end of every block one had to answer a questionnaire
on what they have learned within last 15 minutes
the people were listening carefully
when  they were done with the questionnaire the next block started
However, those were not supposed to be nerdy questions
to engage the students in a lecture
after some time you get easily distracted
The class ended up being very successful
you have to be totally immersed otherwise, it won't be successful
Well, basically I hold demos for customers
presenting the amount of work my team has done for the last three weeks
If I were you, I would freak out
Fortunately, they were very nice to me
I couldn't apply this method even if I wanted
Of course, I must do it
Any questions I might have
15 ways to treat money right
nevertheless, he was pour
He had a slightly different attitude towards money
He found himself in a tough situation
what choice should he make?
an Introduction to his life
he keeps describing things
Oh, Sorry, I got it wrong
The first thing the crossed my mind
Yeah, it makes sense
Was it actually legal?
my head is boiling
in order to actually use this tense
To hear audio for this text, and to learn the vocabulary sign up for a free LingQ account.