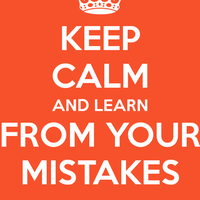 Natalia Tarasenko, 18. Mistakes NOVEMBER
This kind of movie genres
I used to watch them
I don't know either
this movie is based on the book of Stephen King
it's called "Doctor sleep"
It was shot in 1984
I didn't have the guts to watch it
solving riddles
Even wearing his clothes made me sick.
when you don't even expect it
this is what I call hospitality
a warm welcome
in the beginning
we discussed
He said it was not the scariest thing that could have happened to him
he had had cancer
There is a haunted abandoned building in front of my place
it is supposed to be romantic but in fact it's not
it refers to a detective
he runs his own agency
to identify murders
he takes part in investigations
he interviews all the suspects in the first place
he doesn't need to have all clues
he immediately understands if the person lies or not
why this particular person lies
That way, your facial expression would also be natural.
They show different people being interviewed
it was quite educative
fantastic beasts and where to find them
she's a witch
if you spend a quiet evening
me neither
there must be some reasoning behind his words
in order to prevent piracy
It's a fascinating process
see you on Thursday
on regular basis
To hear audio for this text, and to learn the vocabulary sign up for a free LingQ account.