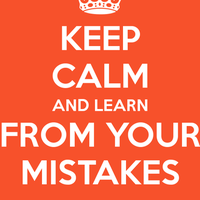 Natalia Tarasenko, 16. Mistakes OCTOBER
I could've bought this ticket much cheaper.
It could've been fun
You should've told me before.
You should've been more persistent
I might've seen this guy somewhere.
I might've been here before
Did I say that? I must have been drunk.
Oh, I must've left the keys in the car
I had to study hard
I was supposed to study hard
sixteen storey buildings are the last to be turned on
my batteries got cold again
it's much cheaper comparing to other rent rates
it's not in the downtown, but in the suburbs
I come to office earlier to get warm
it's already snowing
spring and fall
foliage
a brilliant financier
when I watch more of it
To hear audio for this text, and to learn the vocabulary sign up for a free LingQ account.