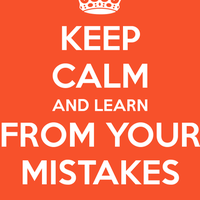 Natalia Tarasenko, 14. Mistakes OCTOBER
a bunch of familiar words
Let me close the door first
I did nothing
We went to the movies
The performance of the main character is stunning
the best acting I've ever seen
I don't even know how to put into words
He made me believe in his madness
Joker kills ruthlessly without remorse
I don't want to spoil the impression
The attitude of people surrounding him
there was a scene when he was working as a clown
They stole a poster from him
he wanted to catch up with them
and they beat him up badly
after that episode
what kind of message does it deliver?
what's the gist of the movie?
environment can ruin you either in positive or negative way
As far as Joker's story is concerned, it's not a proper way to handle the problem
a witty guy
I wouldn't associate Joker with Ze
weird sort of comparison
unconventional people
I don't even know why he was elected
this movie contains scenes of explicit violence
I don't feel anything towards that actor
I guess, I feel sorry for him
I'm disappointed with the people around
those were tough years
telephone booths
Joker is an old villain
Suicide Squad
there is Will Smith acting in the movie
To hear audio for this text, and to learn the vocabulary sign up for a free LingQ account.