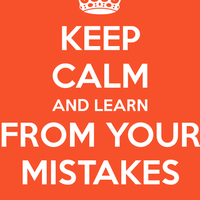 Natalia Tarasenko, 13. Mistakes OCTOBER
if the Internet hadn't been invented, we wouldn't have been that modern
What would've happened if there hadn't been good medicine
it wouldn't have been a big deal
an electric vehicle is a gasoline engine's successor
sequence of inventions
there wouldn't have been that formidable amount of traveling
my outlook would've been much more narrow
if I hadn't moved to Kharkiv, I would've lived in Odessa
there were only two options
I could study for free
if you hadn't been an English teacher, what would you have done instead?
I wanted my studies to be related to foreign languages
What would've happened if Hitler had won the war WWII?
a convenient way to connect to each other
I used to have to go to a post office
for communication purposes
a lot of pages were dedicated to that
it's a place to go
such as Instagram
I browse Instagram when I want to wind up
Instant Gratification principle
meet-ups related to Instagram users
Instagram stories
he has his own profile on Instagram
he has a chance to fill it with content
using a dating app
I haven't done much lately
To hear audio for this text, and to learn the vocabulary sign up for a free LingQ account.