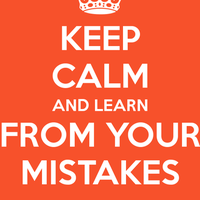 Natalia Tarasenko, 12. Mistakes SEPTEMBER
1st  karma
If it rains, I will call you,
if it's warm, I will call you
2nd (it's not too late)
If I HAD a million, I would buy a house
If I were a president, I would do the same
3rd  (it's too late)
If I had bought tickets before, I would've gone to the movies
If I had been tired, I would've told you
He enjoys local character
but most importantly they like their healthcare system
He has joined SoftServe not long time ago
when he gains a broader experience he moves on
Is there a big demand for IT workers in Spain?
I'm sorry, do you find this noise disturbing?
Honestly, I'd like to work remotely
the last two weeks have been very cold
Hmm, Let me think
I am ok with heat
Well, I'm not quite sure
There aren't any hurricanes in Odessa
hurricanes cause floods
these things happened
if the government had invested more, Vilkovo would've become a tourist attraction
it's rather a town
because of the Danube river
this place looks shabby and filthy
hills covered with vineyards
the locals produce home-made wine
measured rhythm of life
Georgians are pretty hot-tempered
they claim to be those who invented wine
highlanders need to maintain heat in their bodies
the towers are tall and narrow
When we made it to the top, it provided a breathtaking view
when there was a war time the towers were constructed in order to protect people
we were taught to cook the national dishes
the women who were teaching us had been spending most of their lifetime at home
she's a babysitter
However, on the other hand
I was celebrating a New Year
you know, just to get disconnected
To hear audio for this text, and to learn the vocabulary sign up for a free LingQ account.