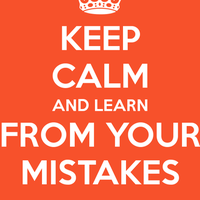 Natalia Tarasenko, 1. Mistakes
I have worked at his company for 2 years.
I had lived in Kiliya for 17 years before I moved to Kharkov
Hold on, I gotta switch my camera on
TV Series
When she was thirteen
She got married to prince Charles
Acting is a profession of sensitivity, not appearances.
Say it again?
What's that?
You can't argue with taste
I watched only the first episode
it will be told about in the following episodes
I'm eager to know more
You might like it
I'm not into horror movies
Two thirds of calory supply comes from roots, pulses and cereals.
House of cards
totally different mentality
they always try to keep a smile on their face
They don't swear
At least, I haven't heard such things
I also got an experience of working with Jewish
They shout at you when you mess something up
wipe off that cheesy smile from your face
I've moved to another company
I have been working at a new workplace for some time
I watch people work
medical field
Drug store will be closed if I don't head out soon.
Let's imagine I wanna buy some medicine
I get a contract for a better price
5 per cent discount
my duties now include
They tend to stick to shorter sentences
among other nationalities
Japanese are a hard nut to crack
everything must be done by the book
they are prone to be extremely reserved
Japan is one of a kind
No, I haven't heard about it
rigorous attitude towards work
working in a bank is similar to slavery
and this is relentless
There's a huge difference
In fact, I don't think they perform well at work
they get paid for quantity not quality
To hear audio for this text, and to learn the vocabulary sign up for a free LingQ account.