How to find lessons I've shared in the library
United States
Hi Vera,
Bamboozled gave great insight. I wanted to mention that also many of your courses are also under the "Guided Courses" heading.
Thank you for these. They've been very helpful for me.
Germany
On the library home page, click on the magnifying glass, then you should see a filtering system on the right hand side.
Select:
"Content Type" -> LingQ (must be selected first)
"Lessons/Courses" -> Courses (optional)
"Shared By / Provider search" search here for your user name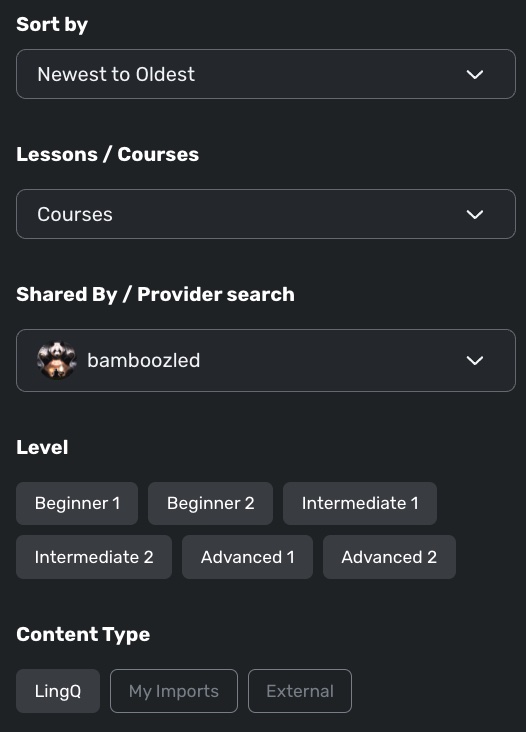 Germany
Thank you for your advice. This was exactly what I did, but nothing was found, when I searched for myself as a provider.
But I could figure out, that it works with other providers.
Additionally, I have to mention that it is very unconvenient to find a special provider. You have to scroll a lot and there is not option to search for a provider or to sort the list.
Germany
At least I can see your courses in the German library, it also works for my courses in the Chinese library. By the way, I have tried to put a list of my shared courses on my profile page, but I believe the links are not "clickable" so it's probably not very helpful for users.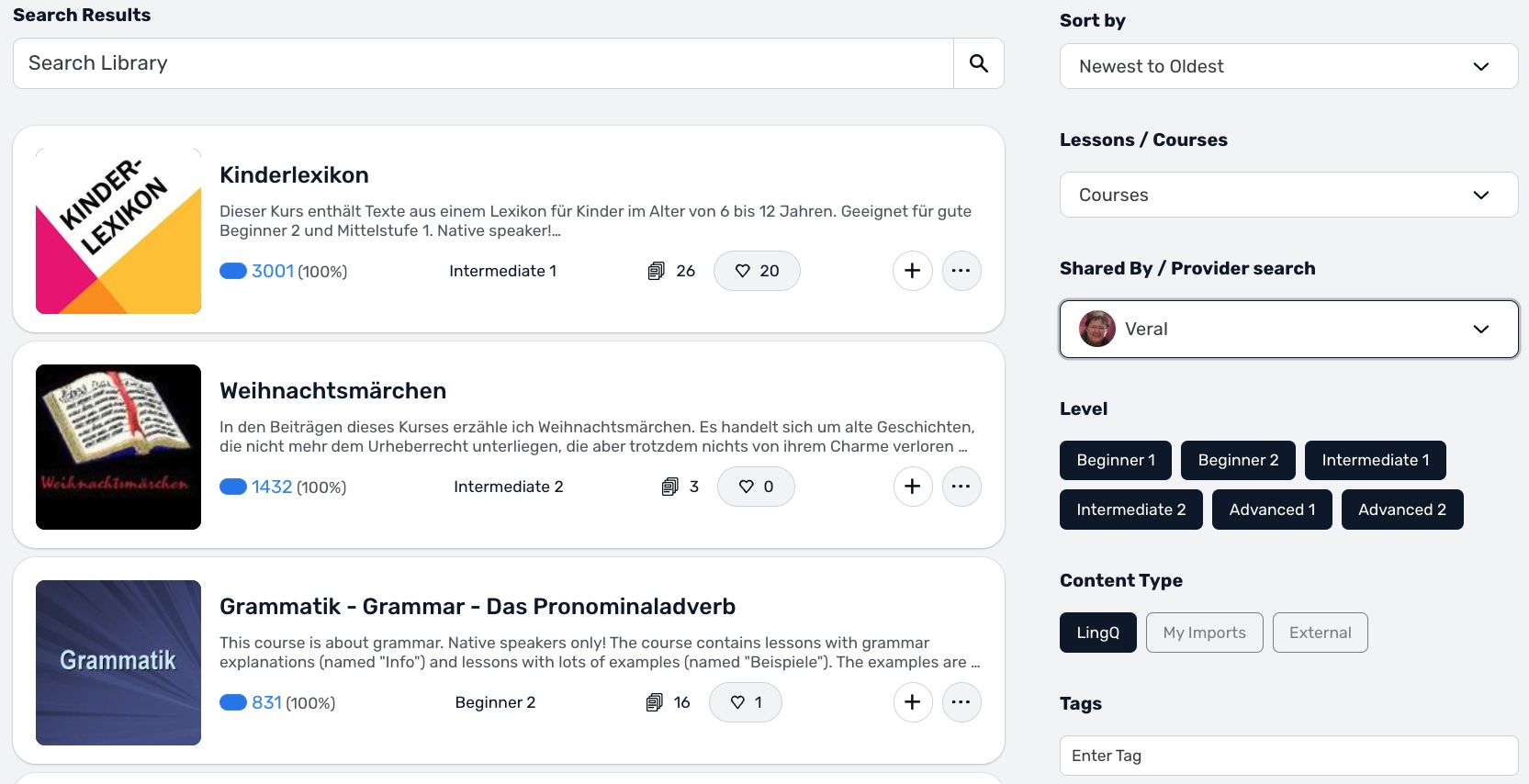 Australia
This is so helpful! It's true, LingQ must be selected first, then one has to search through a long list of providers to find Vera's name. Her lessons are really useful - interesting and clear.
But the Chinese list is soooo looooooong! @ Bamboozled, I could not find your lessons at all. I must have missed your name as I scrolled through. Surely the names could be ordered alphabetically!
Germany
You don't have to scroll and look through the list. Just enter the first letters and click the magnifying glass in the "shared by" dialogue. Then you can select from a list of users.
Regarding my shared courses, I try to list them here as well:
https://www.lingq.com/en/learn/zh/web/community/post/4363392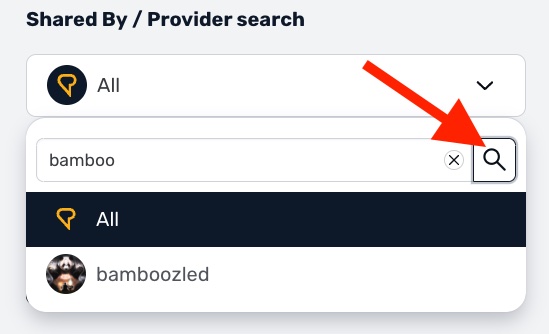 Germany
Thank you very much. But how can I exclude the lessons I've already studied?
It is too complicated now to find anything.
If it's not possible anymore to view only new lessons, is there any way to see the date when a lesson was shared?
Germany
At the top you can sort the results from newest to oldest. But I don't think there is a way to explicitly exclude already studied material. Hopefully LingQ can implement this in the future.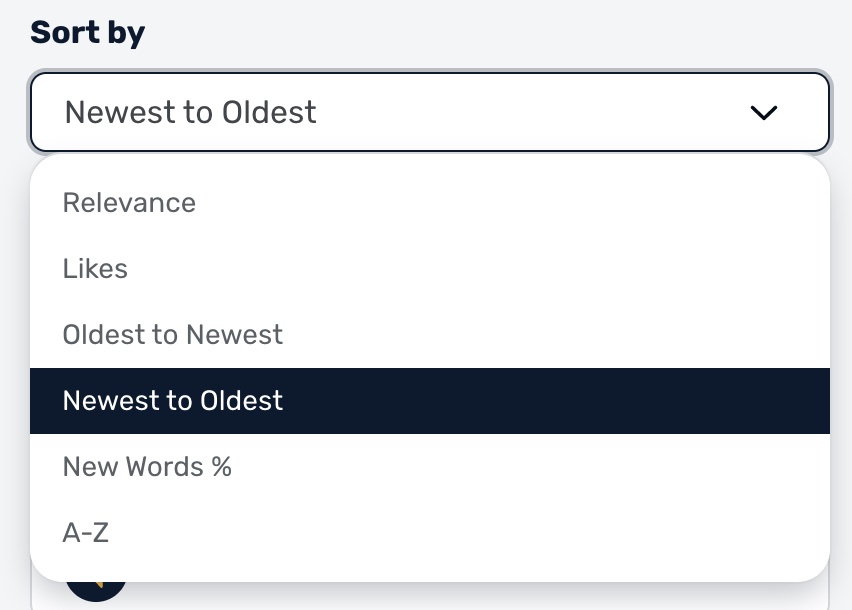 WANT TO LEARN A NEW LANGUAGE?
從你喜歡的內容中學習!
免費註冊