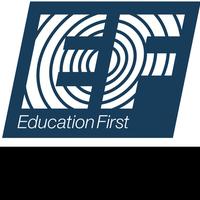 Englishtown, Lesson 19 - Taking risks
COOL HUNTER:
Hey, you know I didn't get to be where I am today without taking some risks. And, sometimes, to get where you wanna be, you have to think outside the box. The thing about making life changing decisions is that it usually involves an element of risk, and who knows where that might take you. When I was young my parents were experts at putting the pressure on me to be just like them. They wanted me to turn into a clone of them.
COOL HUNTER:
Sure, they did it because they thought it would give me security. I'll give you an example. My mom just loves making lists, not just shopping lists, but lists about the pros and cons of every 'important'' decision, and she expected me to do the same. I reckon I must have been on her 'to do'' list before I was born. Well, anyway, I had to make lists about schools, prioritizing my time, suitable boyfriends, everything.
COOL HUNTER:
Somewhere in the back of my mind I felt uneasy about all of this but I was becoming resigned to a life of dull predictability. I was even beginning to convince myself that this was really what I wanted and the biggest emotional risk I'd ever taken was changing my hairstyle until this guy burst into my life, dragging me out of my comfort zone. He was totally different from any other guy I'd ever dated. He so wasn't what I was looking for. So, if you can believe this, I always figured that I'd settle down with some easy going, clean cut all American boy next door.
COOL HUNTER:
Dull but dependable, just like my dad. You know someone who wouldn't upset the neighbors or rock the boat. I was in a very chic cafe with my girlfriend. We were discussing how we'd decorate and furnish our spousal homes and how to accessorize these ideal homes with the ideal husband when, out of the blue, this guy came straight over to our table and without preamble, asked me out. So, if you'd been in my shoes, would you have gone?
COOL HUNTER:
I guess it was my anarchic spirit doing the talking because I said yes! But why did I say yes? After all, he was all the things that weren't on my rational list of requirements. But I think that was it. His spontaneity and the excitement and buzz I felt, just because he was so different.
COOL HUNTER:
It was like being swept off your feet and that felt just great. I think it was my thirst for adventure - something that wasn't on any list. He represented freedom and risk. Our first date? He wanted to show me how to skateboard.
COOL HUNTER:
I'd never had so much fun, nor laughed so much. It was a kind of release. We're still together. It's not the future I'd anticipated but I'm happy instead of merely secure. And here I am!
To hear audio for this text, and to learn the vocabulary sign up for a free LingQ account.