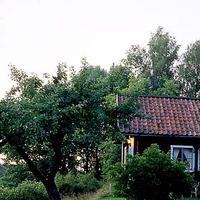 Rivstart, Kapitel 17 Något för den händige
Stefan och Susanne är trötta på det stressiga livet i storstan.
De vill flytta ut på landet och leva ett lugnare liv med sina barn. Nu sitter de och läser annonser.
Susanne: Titta här, hästgård femton mil norr om Uppsala.
Gården ser jättefin ut. 220 kvadrat, 1,2 miljoner bara.
Stefan: Det låter billigt.
Vad står det mer?
Susanne: Det står att det är en oslipad diamant.
"Något för den händige. "
Stefan: Nja, jag tror att det är bättre för oss att köpa ett nytt hus.
Du vet hur opraktiska vi är. Och vi kanske kan hitta ett hus som ligger lite närmare stan.
To hear audio for this text, and to learn the vocabulary sign up for a free LingQ account.