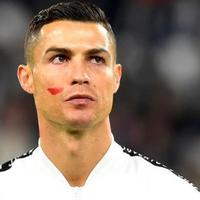 Fútbol Mundo, ¿Por qué se pintó la cara Cristiano Ronaldo?
La Jornada 13 del futbol italiano fue diferente, luego de que los jugadores de los 20 equipos de la Primera División aparecieran con la cara pintada de rojo. Entre ellos, la figura de la Juventus, Cristiano Ronaldo.
El portugués se unió a la campaña que lanzó la Serie A para sensibilizar en contra de la violencia hacia las mujeres. Un protesta a la que se unieron cuerpos técnicos y hasta los árbitros.
En redes sociales, el hashtag de la campaña fue #unrossoallaviolenza, la cual fue motivada por la organización no gubernamental Weworld.
Además, algunos futbolistas compartieron fotografías en sus cuentas personales, con la cara marcada de rojo, para promover más la protesta en contra de la violencia machista.
To hear audio for this text, and to learn the vocabulary sign up for a free LingQ account.