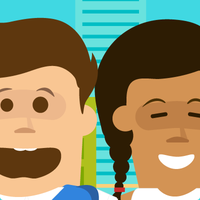 ItalianLingQ - Who is She?, Part 8
Perché la riguarda il fatto che suo fratello abbia una fidanzata?
Ho le mie ragioni.
So di essere nel giusto.
Forse la ragazza vive solamente nell'appartamento.
Penso che ci sia dell'altro.
Forse lei divide solo l'affitto e non è la sua fidanzata.
Non lo credo.
È piuttosto comune oggi che le persone vivano insieme.
La ragazza è carina?
Si in realtà è molto carina.
Direi persino che è una bella ragazza.
To hear audio for this text, and to learn the vocabulary sign up for a free LingQ account.