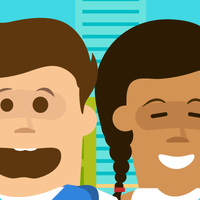 ItalianLingQ - Who is She?, Part 15
Quanti soldi vuole?
Quante volte glielo devo dire? 
Che non voglio aiutarla.
Ok, le dirò la verità.
Finalmente viene fuori.
Mio fratello ha appena ricevuto una grossa somma di denaro da un parente deceduto.
E questo cosa ha a che fare con me?
Voglio accertarmi che non sia sposato o che non conviva con questa ragazza.
Perché è importante per lei?
Non voglio che la ragazza si prenda parte di questi soldi.
Perciò ho bisogno del suo aiuto.
Anche se vivessero insieme.
Io penso che la ragazza non abbia alcun diritto su quei soldi.
Cosa ne sa di queste cose?
Di certo lei non è un avvocato.
To hear audio for this text, and to learn the vocabulary sign up for a free LingQ account.