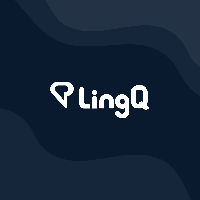 Esperanto for Beginners - Ĉe la restoracio (Eating Out), Parto 7 (sep)
Kiajn manĝaĵojn vi preparas, se amiko venas al via hejmo?
Tio dependas.
Eble simple salaton kaj bifstekon. Kelkfoje mi provas kuiri bongustan manĝon.
Bifstekoj estas facile prepareblaj kaj ĉiam gustas bone.
Mi kutime malkorkas vinbotelon por trinki manĝante.
Kio se vi iras eksteren?
Al kiaj restoracioj vi ŝatas iri?
Mi ŝatas iri al ĉiaj restoracioj.
Al mi plaĉas ĉina manĝaĵo, itala manĝaĵo, suŝio, bifstekoj, ĉia manĝaĵo.
Ankaŭ al mi.
Mi ŝatas gustumi diversajn manĝaĵojn.
Jes, sed al mi iaj manĝaĵoj plaĉas pli ol aliaj.
Mi pensas, ke itala manĝaĵo plaĉas al mi pli ol ĉio.
Al mi plaĉas la manĝaĵo de mia patrino pli ol ĉio.
Kompreneble.
Ankaŭ al mi.
To hear audio for this text, and to learn the vocabulary sign up for a free LingQ account.