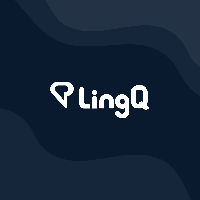 All around computers, CSS, Advantages, part 1
Flexibility
By combining CSS with the functionality of a Content Management System, a considerable amount of flexibility can be programmed into content submission forms. This allows a contributor, who may not be familiar or able to understand or edit CSS or HTML code to select the layout of an article or other page they are submitting on-the-fly, in the same form. For instance, a contributor, editor or author of an article or page might be able to select the number of columns and whether or not the page or article carries an image. This information is then passed to the Content Management System, and the program logic evaluates the information and determines, based on a certain number of combinations, how to apply classes and IDs to the HTML elements, therefore styling and positioning them according to the pre-defined CSS for that particular layout type. When working with large-scale, complex sites, with many contributors such as news and informational sites, this advantage weighs heavily on the feasibility and maintenance of the project.
Separation of content from presentation
CSS facilitates publication of content in multiple presentation formats based on nominal parameters. Nominal parameters include explicit user preferences, different web browsers, the type of device being used to view the content (a desktop computer or mobile Internet device), the geographic location of the user and many other variables.
To hear audio for this text, and to learn the vocabulary sign up for a free LingQ account.