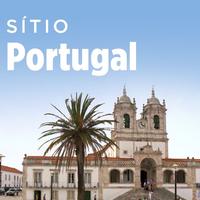 ricksteves travel, Sítio, Portugal: Surfing and Seafood - Rick Steves Travel
-Nazaré's sister town, Sítio,
is perched high above on a bluff.
A funicular connects the two,
and it's been saving locals a steep climb since 1889.
Sítio has its own vibe.
The stony main square evokes a bygone age.
Its wealth came from farming rather than fishing,
and, today, the main economy is tourism.
From the edge of the bluff, you can enjoy a commanding view.
Nazaré and its golden beach stretch
all the way to the new harbor.
In the other direction,
a wilder beach stretches far to the north.
And when the surf's up here, it's really up.
This bluff is famous among surfers
for some of the biggest waves in the world.
When conditions align, they create monster waves
100 feet high as daredevil surfers
enjoy the ultimate ride.
♪♪
It's dinnertime, and we're ready to feast
on the bounty of the sea.
Tempting appetizers are put on the table, but beware.
In Portugal, you pay for every nibble.
If you don't want them, just say so.
So, in Portugal, they put this on the table
whether you ask for it or not.
You might think it's free, but it's not.
But it's always delicious.
But these are just too tasty to miss.
Vinho Verde, literally "green wine,"
is a Portuguese specialty.
Refreshing and sprightly, it's a young, or green, wine picked,
bottled, and enjoyed without aging.
A key to good seafood here
is fresh ingredients and simple preparation.
All right, Teresa.
Here comes some shrimp with garlic for you.
With a small group, I order family style
to maximize the experience.
We're enjoying grilled sardines, sea bream,
garlic shrimp,
and caldeirada -- the local fish stew.
♪♪
To hear audio for this text, and to learn the vocabulary sign up for a free LingQ account.