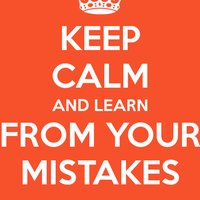 Ruv mistakes, 1. Mistakes NOVEMBER
She buys tickets
She doesn't buy tickets
Does she buy tickets?
She bought tickets
She didn't buy tickets
Did she buy tickets?
She will buy tickets
she won't buy tickets
will she buy tickets?
So, My family consists of 6 people
Yes, I have four children
two older daughters and two younger sons
The older one is D. who lives in the US
The middle one is P. who lives in Iceland
the two younger sons live with me
D. is twenty two and P. is twenty
the sons are three and a half
They are twins. Actually we call them twins
One is O.
The second is H.
These are Nordic names
Norse is an ancient Scandinavian language
I knew this word
What is the meaning of this name? Just google it, man
Dana is a student
She studies in a university of South Florida
What is her major?
I am here
I got it.
Got it?
I didn't get it
hang on
Her major is architecture
Does she want to become an architect? Yes, she does.
It is her dream.
Her brother lives in Warsaw.
Oh, I see.
What about P.? Does she study in a university? She does, but studying is not her top priority.
What's her priority?
She is a professional dancer
I'm cool about it.
Does she have any children?
I'm not a grandpa yet.
I am planning to fly to the US in December
Or maybe she is coming to Kyiv
Do you often go to Iceland?
I made a deal with my daughter I don't come to Iceland until she gets married
Yeah, hard relationships
I am trolling her
To hear audio for this text, and to learn the vocabulary sign up for a free LingQ account.