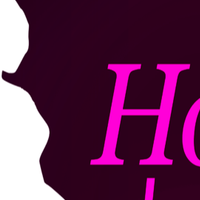 How to talk to men BOOK, Part 3 ...
so they'll Change their Bad Behavior (1)
Part 3 ...
so they'll Change their Bad Behavior
Chapter 30 how to respond to the late night Booty Call in a high Value Way What do you do with a guy who only ever calls you late at night to "come over" to his place? This 'booty call' scenario can really frustrate a lot of women when they like a guy, but wish he'd put more effort into making a meaningful connection I'm not here to make judgments Some guys treat women as a booty call because they just want to enjoy a carefree bachelor's life Others do it because they find a certain girl sexy and fun but don't feel sufficient compatibility to be in a deep relationship with her You probably have guys you feel this way about too Maybe he's got chiseled abs, a cute face, and is dynamite in bed, but also couldn't locate Europe on a world map Sex material? Sure Relationship material? Not a chance There's also another reason a guy will try the booty call on you: because he thinks he can Just chasing sex does not make him a bad guy 165 Often as a guy, after we have sex with a woman (and enjoy it), there's a secret part of us that's hoping this can just become a regular thing – where we can call her up at the end of a day, watch a movie and have kinky sex, sleep over and then take off in the morning It's not romantic (or it is a little romantic, but just never goes anywhere) and it may seem clinical – but I'm not here to sugarcoat the truth I'll say it again: This, on its own, does not make him a bad guy Key Idea Men will adhere to the parameters you set them If you allow him to call you up at 10pm, come over and have sex, then he'll just carry on with that situation It's a sweet set-up for him! That's not to say he doesn't want commitment It's just that he can separate the part of himself that wants sex with the part of himself that wants to be emotionally attached Secret About Men Sex does not create an emotional attachment for a man If he's already emotionally attached to you, sex can be an important way for a guy to show that affection for you, but it won't suddenly make him fall in love just because he was physical with you So how do you answer the guy who wants the booty call? What if you like this guy, but don't want to become that girl who he thinks he can just call up for fun? The trick is: reject his attempt without rejecting him entirely 166 Part 3 ... So They'll Change Their Bad Behavior
For example: You get that text at 10pm, "Hey, you at home now? Want me to come over so we can be warm and watch a movie?" Recognize this for what it is He's chosen to make contact at an hour where he knows you're very likely to be in the house, which means he never planned on hanging out that evening or taking you out He's texting because he's got the choice between being at home streaming porn, or coming over to see you Again, this doesn't mean he isn't into you But by texting so late he's deliberately choosing not to make any real investment in being with you The first time he tries this, just respond very casually Give him the benefit of the doubt and say: "BOOTY CALL BUSTER" "I'm nearly asleep now I'm afraid Maybe we can get together and do something on Saturday afternoon" (Notice how you say 'maybe' here – you are just saying you might hang out – if you're available.) This response does two things: (a) Politely rejects his offer, but not him entirely – You're telling him that coming over for late-night fun is off the cards But you're also giving him another option to take up during the day if he's really interested (b) Gives him a chance to try harder – You've closed a window, but opened a door If he wants to invest quality time in you, he'll take up the Saturday offer If he only wanted to hang out because he was horny in the evening, 167 
then you'll know because he'll decline, and won't offer an alternative meet-up 
This is by far the most elegant way to respond to a booty call If he persists and tries another night, you can be firmer, because now he's not getting the message But still be classy! Say: "I'm not really the kind of girl who does a 10pm meet-up I prefer to get to know someone first Just not my style, hope you understand x" Or a sweeter way of doing this: "As much as I want to see you (and I do, lol) I have a bit of a personal rule against getting together late at night if I'm not actually with someone " If he persists again after you send this message, just ignore the texts You're not starting a negotiation after all; you're sending him a message 168 Chapter 31
how to respond to his "sexting" Some guys like to turn up the heat very quickly Maybe he's not a perv, but he gets a little too sexual a little too quickly, and you want to put out the fire without completely throwing cold water over him You want him interested, but to take it a little slower Let's say he says: "I can't help thinking that I wish you were in my bed tonight " Now this isn't quite at the point of "sexting" (trading sexually explicit texts), but one can see how it would quickly lead there All that would need to happen is for you to send something along the lines of: "Why, what would be happening?" and you're there But it's possible to go a different route that both acknowledges and appreciates this comment without needing to take it any further In other words, you don't need to put out the flame altogether in order to avoid sexting In the scenario above, don't shrug off his suggestiveness in this scenario, just be playful but also gently turn the heat down 169 For example, you could reply: "I will imagine nothing of the sort..*ahem* ;)" The subtext here is that although you are committed to being proper, you are also trying to hold it together (because he's not making it easy to!) Here are a few alternatives: "You're bad Go to sleep ; )" As I mention in the "Language of Desire" bonus, 'bad' is a great word for creating desire-building tension "You're trouble Go to sleep!" 'Trouble' has a similar effect as 'bad' in creating sexual tension I like that in both of these examples you are being authoritative and telling him what to do It's actually pretty hot! Or you could go the playful direction: "Oh, but then where would you sleep?! I couldn't possibly steal your bed " It's fun sometimes to play innocent, as if you have no idea what he is getting at It shows the cheeky side of you and also ironically gives you a lot of control over the situation 170 Part 3 ... So They'll Change Their Bad Behavior
Let's take a different scenario What if instead of the text above, he sent you something more sexually explicit like: "I wish I was sliding your panties off right now..." (Side note: I have no problem with these sorts of texts if you are already sleeping with him and have a sexual relationship Whether or not this is true for you is up to you, but for me, sexting itself isn't a crime ) Let's assume for the example here that it has come prior to a sexual relationship and he's just trying to create an unearned level of sexual dialogue (something you may have noticed is common on apps like Tinder) In this case, don't give him too much power by taking it so seriously, i e "Are you joking sending me a message like that?" Instead say: "Are you always this forward with ladies after just one drink?" A little more elegant, wouldn't you agree? If he says "Yes", respond with: "Well it sounds like you may have been seeing slightly different women than me, lol," You may be wondering why this text back isn't more aggressive, but be calm and collected enough to laugh it off, instead of allowing it to rile you up 171 As an alternative, after he says "Yes" you could text: "I can be as naughty as the next person, but I usually have to know more than three things about someone first ; )" Now, if he's particularly cheeky or persistent at this point, he may respond by listing three things in line with your request: "Well, my name is David, I'm 35, and I love basketball" Your response can simply be: "Nice try ;)" Notice in all of these how you are the one controlling his responses You are making him dance to qualify himself After this message you can simply sign off by writing: "Sleep tight, muah x" You'll notice that you've put an end to the conversation, but you still look cool and in control, and are able to maintain your elegance and femininity That's not something he can rid you of by trying to debase the interaction At worst he may feel a little silly by the end of it, but he won't feel berated or totally embarrassed by being shot down At best he will be totally attracted to the fact that you have your own standards that you were able to hold to whilst still being unfazed by him It may not have been the reaction he wanted, but he will respect it. 172
Isn't it nice to be able to put someone in their place without having to be accused of being the prude? The subtext: I can be as dangerous, exciting and sexual as the next person, just not with you.. yet 173 Chapter 32 how to slow down his sexual advances and make him even more attracted to You in the process What if things get hot and heavy a little too soon? After a few dates, you've ended up in your bedroom together, you're both kissing, and it's clear he's expecting things to lead to sex Here's how to hit pause Firstly, don't wait until you're both naked to say it When things are starting to move towards sex, say to him: "As hot as I find you right now, it's too fast for me to have sex yet" This is exactly the tone that will make him understand that while you're into him, you also have a boundary that you don't want to cross You are making it about your rules, not to do with him Imagine if alternatively you just said, "Stop, we're not having sex" This sounds dramatic, and it shoots him down in an angry- sounding way Moreover, it sounds like you don't want to have sex with him at all, whereas the truth is you're just not ready right now 174
To put out a clear disclaimer so people don't misunderstand: I am definitely not saying that you should be afraid to say "No!" outright to any guy who makes unwanted sexual advances Of course you can and must be explicit if a guy doesn't get the message that you don't want to have sex with him Your safety always comes first But assuming this is a decent guy who is just getting hot and heavy with you, the best way to reject his advances is simply to show him that while you have physical desire for him, you're just not at the point in the relationship yet where you are ready to have sex. He may be a little sexually frustrated, and that's okay If he's a big boy, he'll get over it, and if he likes you, frankly he won't mind waiting But make sure you physically validate him when you reject him – it makes him feel wanted, which is half of what he really is looking for anyway If he knows you want him soon, and that you are thinking about him in a sexual way, it won't matter to him if you save the sex for a future date Other Ways to Reject His Advances • "I'm a lady, I need to know you a little better before I do this with you" The key word in this sentence is "before" Why? Because it shows him it's a delay, not a denial You are just saying "not yet" instead of "never"! • "I couldn't do that just yet, even for a man as smooth/ charming as you" This is a great line because it pays him a compliment at the same time as delaying him 175
• "Oh God... you do make it difficult don't you? I really can't right now, I need to get to know you better first But shame on you for getting me all hot and heavy That's not fair " This line is playful and it tells him you're sexually excited by him, even though you still want to wait before actually having sex What if He is Really Persistent? Some guys will get impatient They may even get frustrated If he gets too frustrated... pay attention It's usually an alarm bell that this guy is either lacking in chivalry or desperate to get what he wants right now because he's not planning on seeing you again If he keeps trying to kiss you and take it further despite your rebuffs, you can say: "Listen, I like you, I really do But I wouldn't just sleep with someone because I'm attracted to them Casual sex is easy but it's not where I am I'm not just having fun Being intimate to me is something that is for someone that it's going somewhere with I know that may sound a little old-fashioned but that's just how I am It's not easy to say that because it's obvious to me how good it would be between us, we have a ton of chemistry " Note: If this is your stance, stick to it, and don't tease him by groping his groin and sending him mixed messages while you kiss him Kiss him, be passionate, show your sexuality, but draw the line at acts that suggest you are ready for him to try to have sex with you 176 Chapter 33
how to respond to last minute date requests One of the most brilliant lines I ever heard from a woman came when she was putting me in my place I fly back and forth between New York and Los Angeles for my TV spots in The Today Show Although I am greatly appreciative for the air-miles I've racked up doing this gig (and less grateful for the many hours sitting in airports), one of the difficulties of flying between two cities becomes apparent in my dating life While the song lyrics "hoes in different area codes" might come to mind, the truth of dating between two cities for a single man is far less glamorous It means that, no matter who I'm dating, I'm always going to be dragged away at some point to go to another city I remember when I started casually seeing a girl in New York I was useless at giving her forewarning when I was leaving town On one trip I text her at the very last minute, asking if she wanted to spend 30 minutes together before I went to the airport to fly to LA (I know, lame right?) She text me back saying: 177 "I'm not really a 30-minute time slot kind of person Text me if you want to spend some proper time together next time you're in town handsome x ;)" I was blown away by the confidence of this text She communicated SO MUCH about her value in that tiny, short message I remember jumping into my taxi heading for the airport and kicking myself for not getting in touch with her sooner to make plans I was in LA a month later, and my agent called up to say: "Matt, they want you back on The Today Show in three days We're going to book you on a flight to New York tomorrow, is that okay?" I sighed and braced myself to do my laundry and pack my suitcase as usual But you can guess who I wanted to call in New York and make plans with first More Ways You Can Respond to His Last-Minute Date Requests H.V.R Scripts • "You always give me so much notice don't you ; ) I'm actually out with some people right now handsome, gimme some notice next time and we'll see if we can make it work x" This calls him out in his lack of forward planning, but playfully It also alludes to your high-value life You call him handsome, which is a sweet touch But you're also issuing him a command You're not making it certain that it will happen; he still might have to do a bit of work 178 Part 3 .
To hear audio for this text, and to learn the vocabulary sign up for a free LingQ account.