Required Known words for different levels doesn't match documentation
Serbia
We actually updated the numbers for reaching level targets a few days ago to make them more accurate. We will update them in the documentation too soon.
United States
United States
Has the documentation been updated yet? I'm curious about the new targets.
Serbia
Here's the updated table.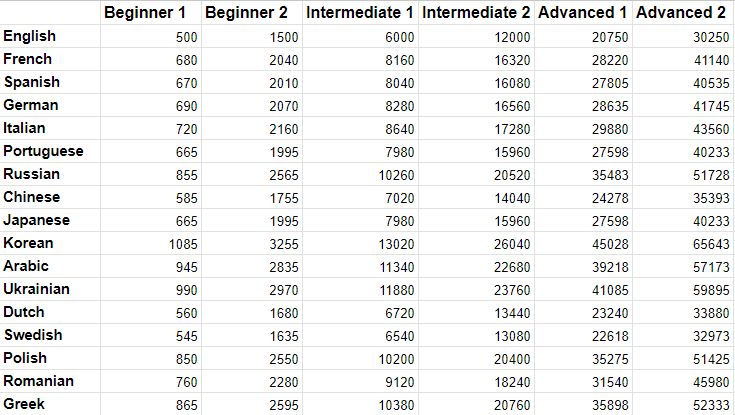 Italy
United States
WANT TO LEARN A NEW LANGUAGE?
Learn from content you love!
Sign Up Free