Italy
I found out the mistery: with the last update It was uncheked the option of making Yellow all the Blue words once a Page was turned. Sorry for the mistake
Serbia
That's strange, seems fine on my end. When did you start experiencing the issue?
Australia
@zoran Not sure. I usually don't manually 'add to playlist'. I've only recently been using it. I noticed the playlist not syncing after I uninstalled and reinstalled LingQ to make some space on my HDD and I noticed some of the audios that I previously had in the playlist were missing.
Australia
My reading sync seems to be fine. The only syncing problem that I've been having is when I manually add a lesson to my active playlist on Android (long click on the lesson > add to playlist > active), it just doesn't show up in my active playlist on the browser. See screenshot below.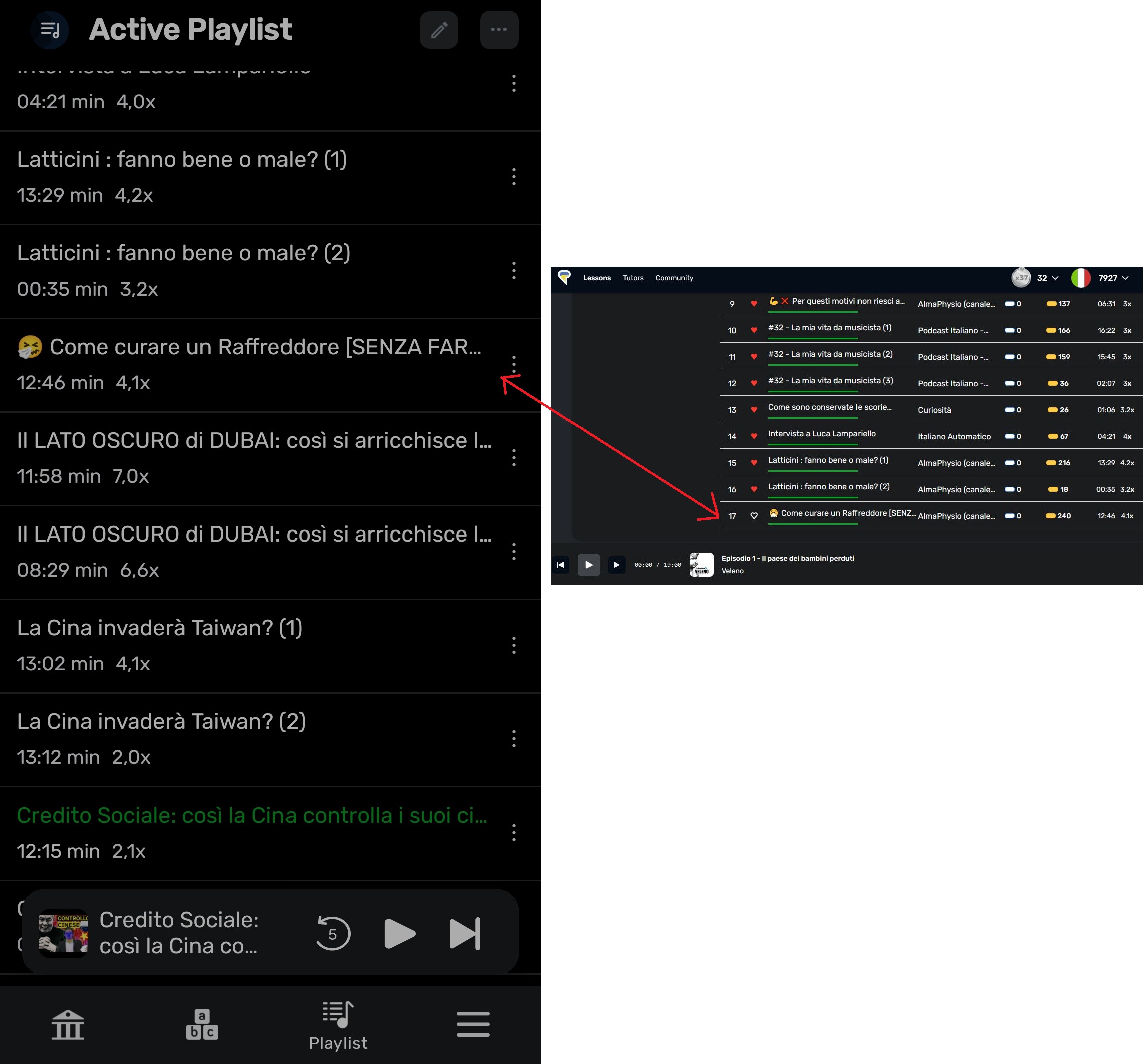 WANT TO LEARN A NEW LANGUAGE?
Learn from content you love!
Sign Up Free