Course doesn't show all lessons
United States
A temporary fix I found is to change the level of the lesson to a different lesson. To resolve the issue, I went to edit the course and I changed the level from Intermediate 1 to beginner 1 for all of the lessons and I also set the privacy settings to private lesson again. This seemed to fix the issue. You can change the lesson level back when you're done. If there are some lessons that it doesn't work for, you can do the fix for those lessons individually.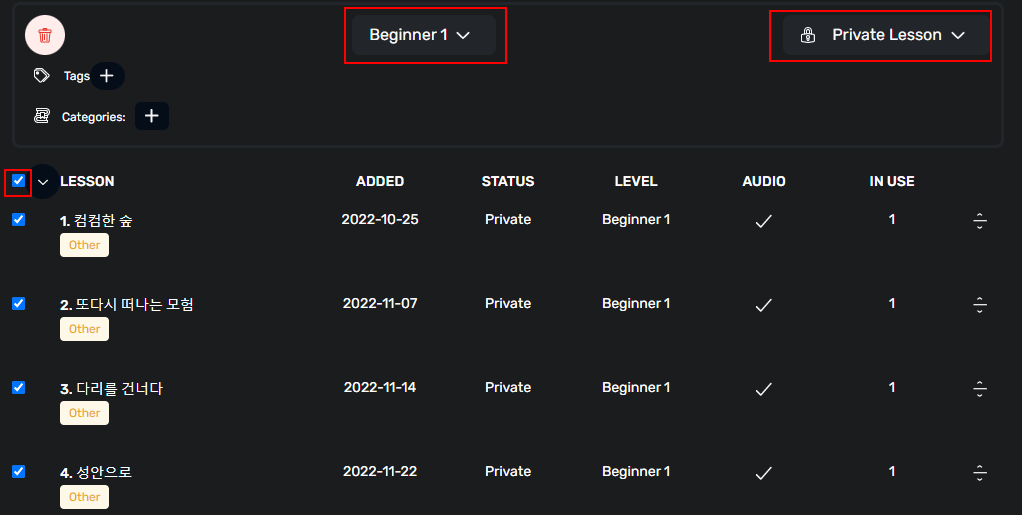 United States
Brilliant. I changed all of mine to the same level, and they all show up Thank you!
Germany
it seems to work but with more than 50 lessons in my course I would appreciate if this bug just get fixed.
United Kingdom
Super ... that little trick worked for me too ... many thanks :-)
Br, Frank
Canada
I get the same problem.
I do some lessons, when laying in bed, in the morning, on my Android, and it does not get included on to my Laptop, so sometimes it say's I have missed a days worth of points.
David
United States
This has happened to me, too (I see a few other people seem to be having the same issue). One of my imported courses (all private) shows the 11 lessons I imported and edited to near-perfection, but only 8 are available (via the normal screen) on the web. The other 3 don't show up on this screen, no matter how I try to view them (all, oldest, newest, etc.). Luckily, they are all still available on my Android tablet, AND I was able to access them on the web via a few other screens (one is an editor for all my courses, which I just stumbled on). It's more complicated even than that, but here's a screencap of the course page to start, if it helps.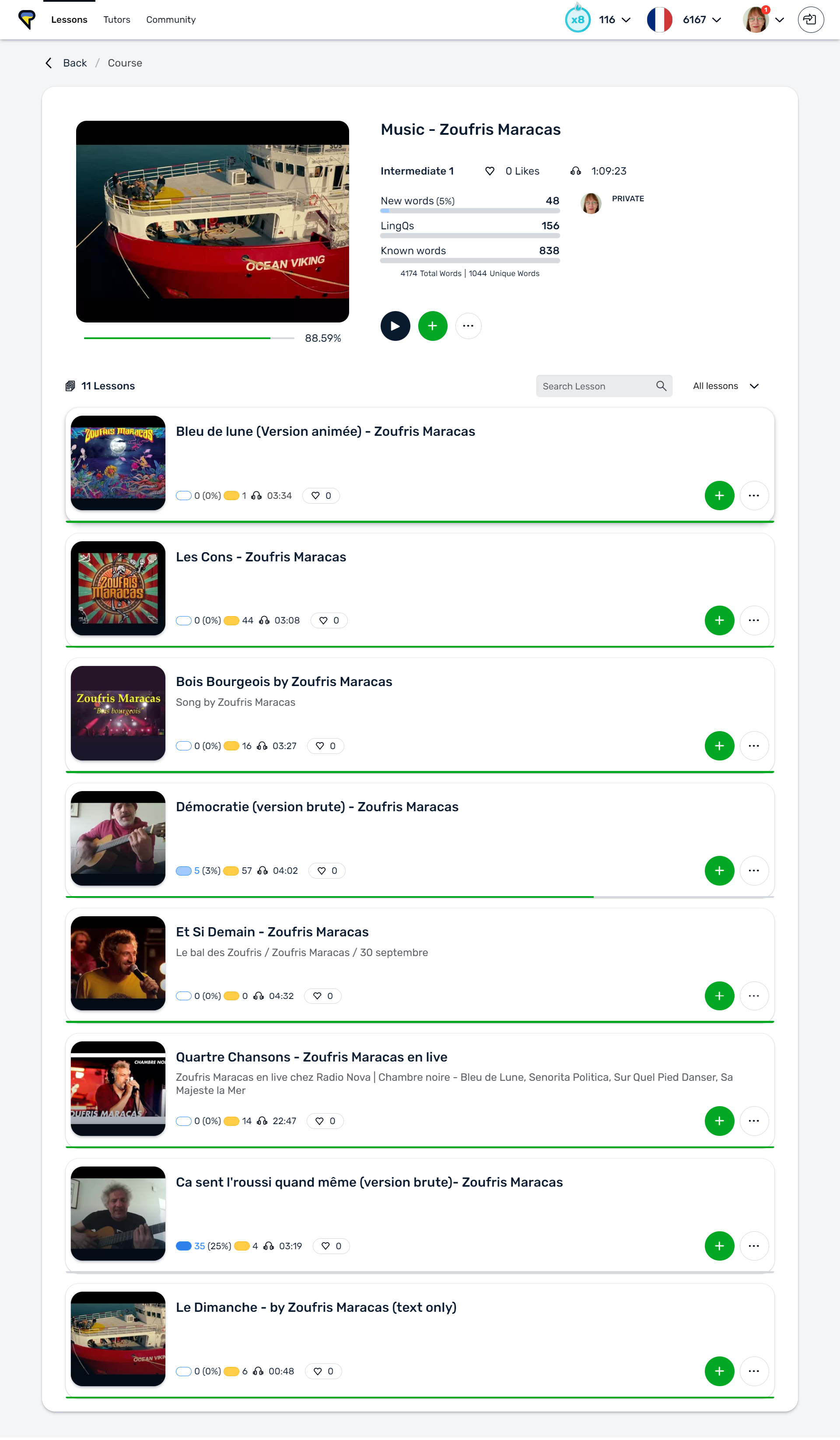 Germany
Serbia
Can you please post a link to that course? Thanks!
United Kingdom
Hi Zoran / LingQ Team
Same for me since yesterday, only two of eight lessons showing in private course, edit course list shows eight lessons ok, but Library view for this (Norwegian) course that I'm working on only shows 2 Lessons listed ... (Win 11 laptop, Web Edge browser)
https://www.lingq.com/en/learn/no/web/reader/16646002
Thank you, FrankG
Serbia
We are looking into the issue. Thanks for your patience!
Australia
I had the same issue with only some lessons showing in a private course I made - and also with not being able to upload mp3 audio to a new lesson I was trying to add. I tried again a couple of days later on my Chrome browser instead of the Safari browser I had been using and everything was fine. I'm hoping it was a simple as that and that Chrome will continue to work for me.
Germany
WANT TO LEARN A NEW LANGUAGE?
Learn from content you love!
Sign Up Free