Australia
Yeah, the lessons still showing that it has new words, even though their aren't any, is a problem for me too. I reported it a few weeks ago here:
https://www.lingq.com/en/community/forum/support-feedback-forum/bug-several-bugs
It happens on both the Desktop and Android, so it doesn't appear to be specific to either one.
Here's are two screenshots from Android from the following lesson:
https://www.lingq.com/en/learn/it/web/reader/13225378
I just put them in one image to save posting a second time (as posts are limited to only one image). You can see that the lesson claims there are 3 new words, but when you open the lesson and view the vocabulary, there are no new words.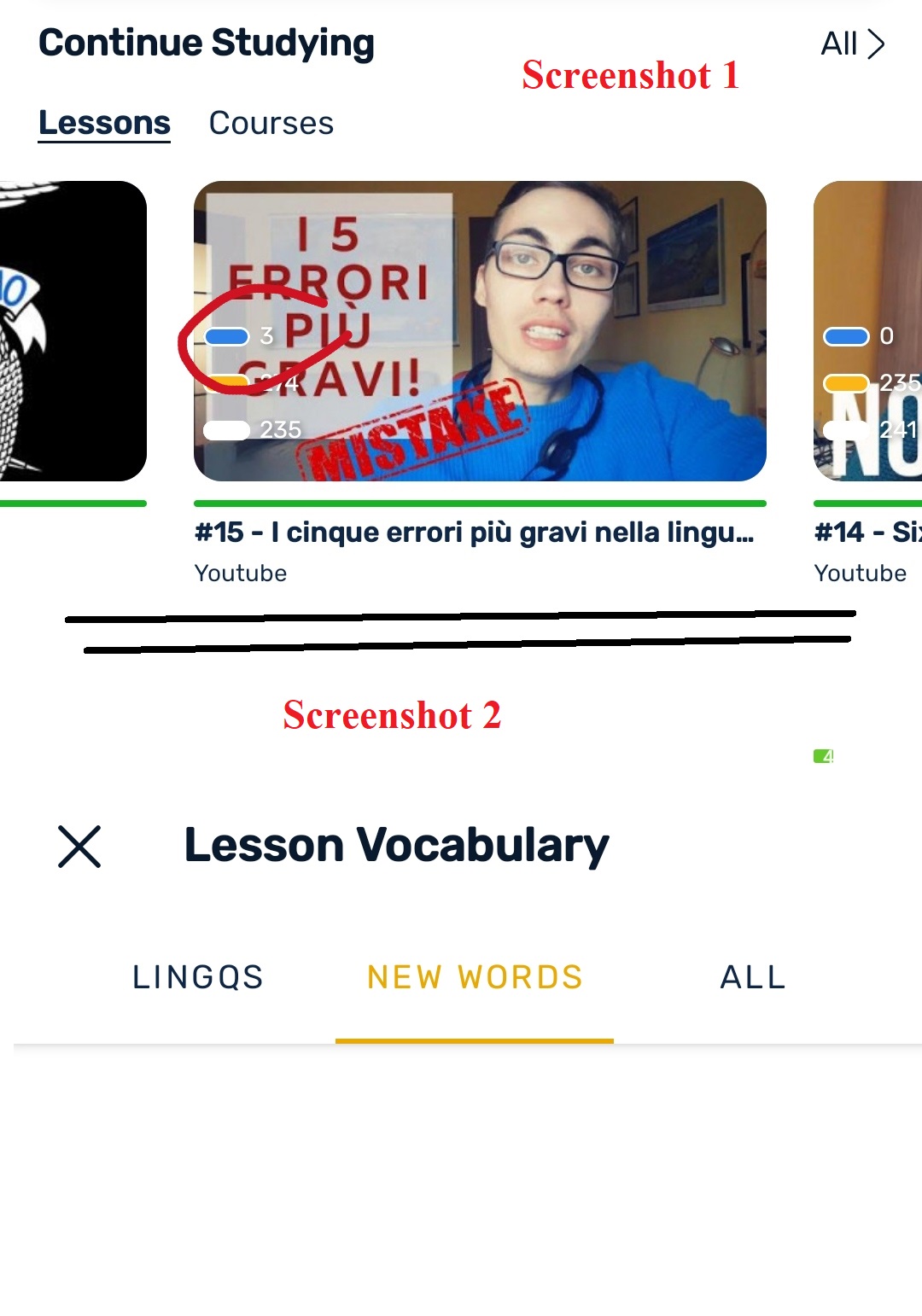 Serbia
Can you please provide some examples of lessons you noticed this problem with?
Regarding the re-appearing of lessons in the continue studying, that sounds like a caching issue. Have you tried clearing your cache?
United States
Just tried clearing cash, will have to see if they come back.
Here are some lessons that say they have new words (all in Japanese):
LingQ 101 - Getting Started #2, 4, 5, 6, and 7
Serbia
Thanks, I'll look into it.
United States
I'm still getting lessons reappearing in the continue studying section. Any other ideas?
Serbia
Can you please reach me on support(at)lingq.com, provide a screenshots of some lessons you removed from the continue studying but they keep re-appearing? That would be very helpful. Thanks!
WANT TO LEARN A NEW LANGUAGE?
Learn from content you love!
Sign Up Free