Australia
Android: On courses, which have the display icon with a white background, you cannot see how many new words and LingQs there are, because the text is also white.
Serbia
Thanks for letting us know. I reported this to our Android developers, we will have it improved.
Australia
The 90-Day Challenge post you get on your wall after completing it does not display the correct amount of coins you earnt. I looked on other users' pages and this is the same for them too.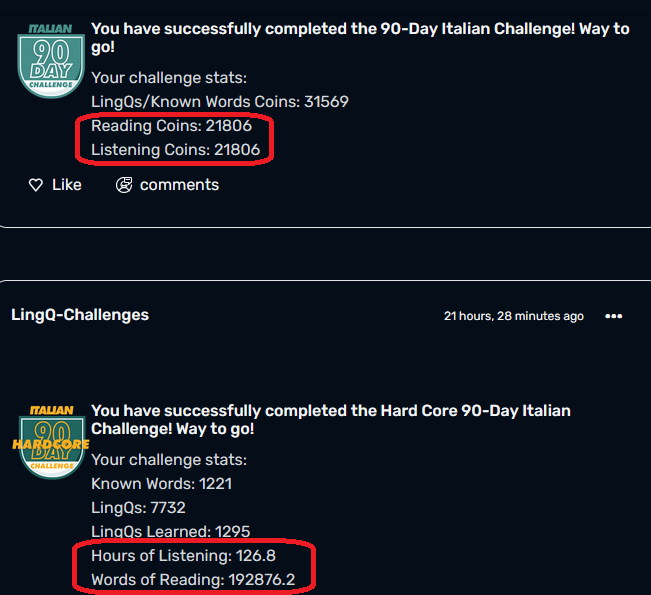 Australia
Desktop + Android: audiofile from YouTube import didn't split correctly
I imported a 17:12 long YouTube video two days ago. It was split into two lessons. However, the audio for the first part goes for 17:12 (even though it is listed as only going for 13:38), and the second part goes for 3:12. So it's strange, when I listened to it on the playlist. I listened to the whole audio, then it repeated the last three minutes. The audio to the 'first' lesson is really the entire audio. It also downloaded this on the Android app as well, so I guess it had to do with the importing tool. This is the only YouTube video I've studied in the last two days, so I can't say if it's repeated.

Serbia
Thanks for reporting all the issues. I was able to reproduce some of them and report to our developers, while for other, our testers will look into it more and try to reproduce them. Thanks again!
WANT TO LEARN A NEW LANGUAGE?
Learn from content you love!
Sign Up Free