[bug] Selecting Sentences Error
Serbia
Do you still have that same problem, Davide? I can't seem to reproduce it. Can you provide a link to a lesson from your screenshot? Thanks!
Italy
I didn't have any problem today. Unfortunately I deleted those previous lessons. But they were inside the same course I was doing and that today doesn't give any problem.
Serbia
Thanks. Let me know if it happens again.
Italy
Serbia
I can't seem to reproduce the problem. What words/lines in these lessons exactly you try to select when you get that error message?
Italy
It doesn't really matter. I've just tried right now with the lesson "12153949" and basically any selected sentence with more than 9 words gave error. I just randomly selected sentences and all of them gave that error.
(Firefox 100.0.1 64bit - iMac macOS 12.3.1)
Below an example.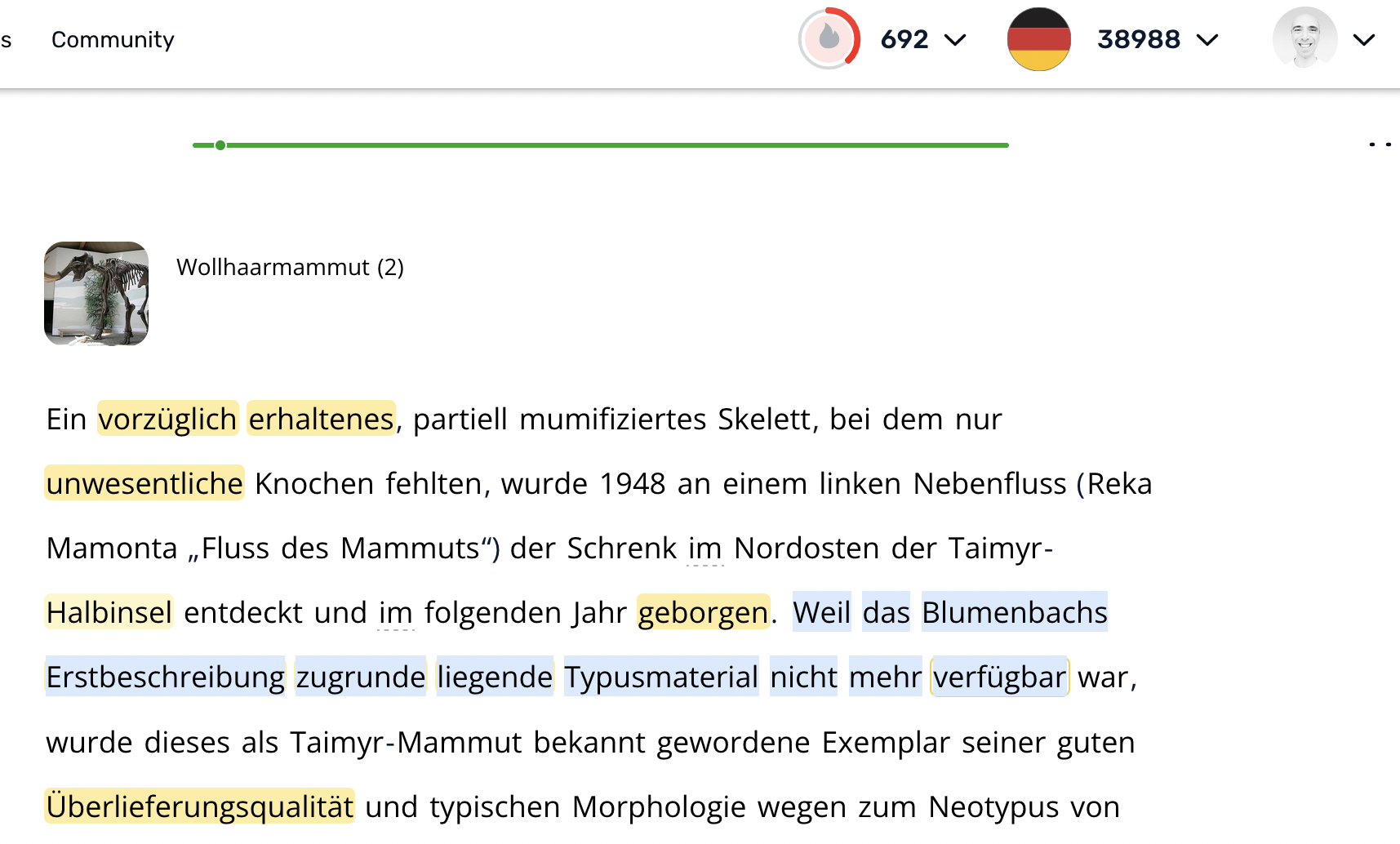 Serbia
Thanks. we'll investigate that.
WANT TO LEARN A NEW LANGUAGE?
Learn from content you love!
Sign Up Free