Poland
Thank you for fixing the problem. It works now.
United States
Just wanted to note, this is still happening for me as well.
Germany
I have the same problem on desktop!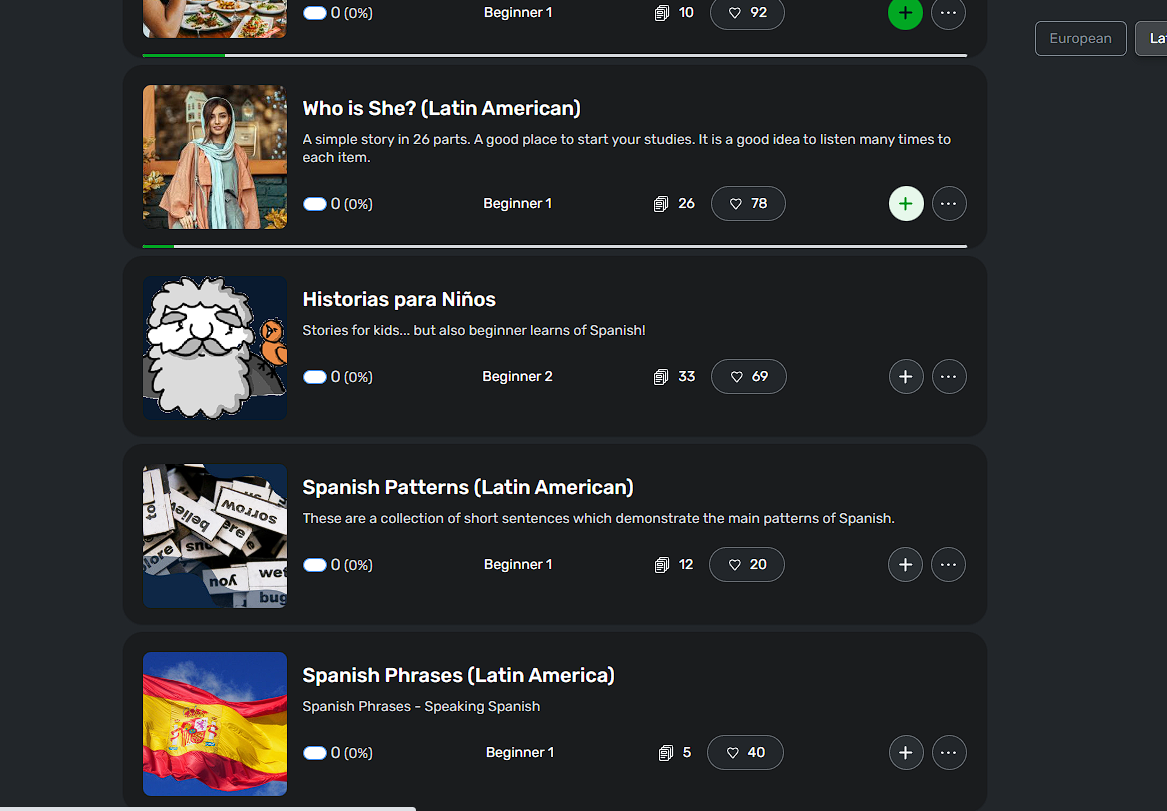 Serbia
Sorry about that. We will look into it and have it fixed.
United States
I've got the same bug on the web version. It displays correctly for a split second and then all the courses show 0% new words.
United States
Same for me. This is happening on the web version when I search the library for courses. The New Words % displays correctly for a moment, and then switches to 0%. It also displays far fewer courses than it used to, and I don't see any way of moving to a new page of search results.
United States
I am experiencing this as well across Korean/Japanese/Chinese. It looks normal for a moment as I look through the courses available, but then refreshes and removes any word count for "new words".. not sure, but I think it adjusts my LingQs count as well a little bit.
It seems to just be that overview, as I can click on a course and see that a lesson has new words available and some LingQs as well. Opening a lesson also shows that there are a lot of new words to discover, so it seems to be just the overview/home screen having some issues displaying new words and LingQs properly.
Hope this helps!
Norway
I had the same issues for the last 2 weeks, not only web version but app on talbet and phone as well. All course / languages I study are affected...
WANT TO LEARN A NEW LANGUAGE?
Learn from content you love!
Sign Up Free