Where are the Asian fonts on Android?
Portugal
Korean specific fonts are available now in the latest version.
Portugal
There seems to have been some mix up. There are no Korean fonts as of yet in this version, but will be available in a new version coming next week. Apologize for the confusion. But Japanese, Chinese Traditional, Chinese Simplified, Cantonese, Arabic and Farsi should have available font options in the new version. Are you updated to 5.4.1? It is being pushed to everyone on Google Play, but sometimes it takes a while to be available.
United Kingdom
Thank you for your reply. I am updated to 5.4.1 (350). I received an email from Firebase with the link to update the app as it is not available yet in Google Play. I cannot see any fonts specific to any of the above languages, but maybe I just have a beta version and not the full version due to be released next week.
Portugal
In the version you have, do you not see the settings like in this image?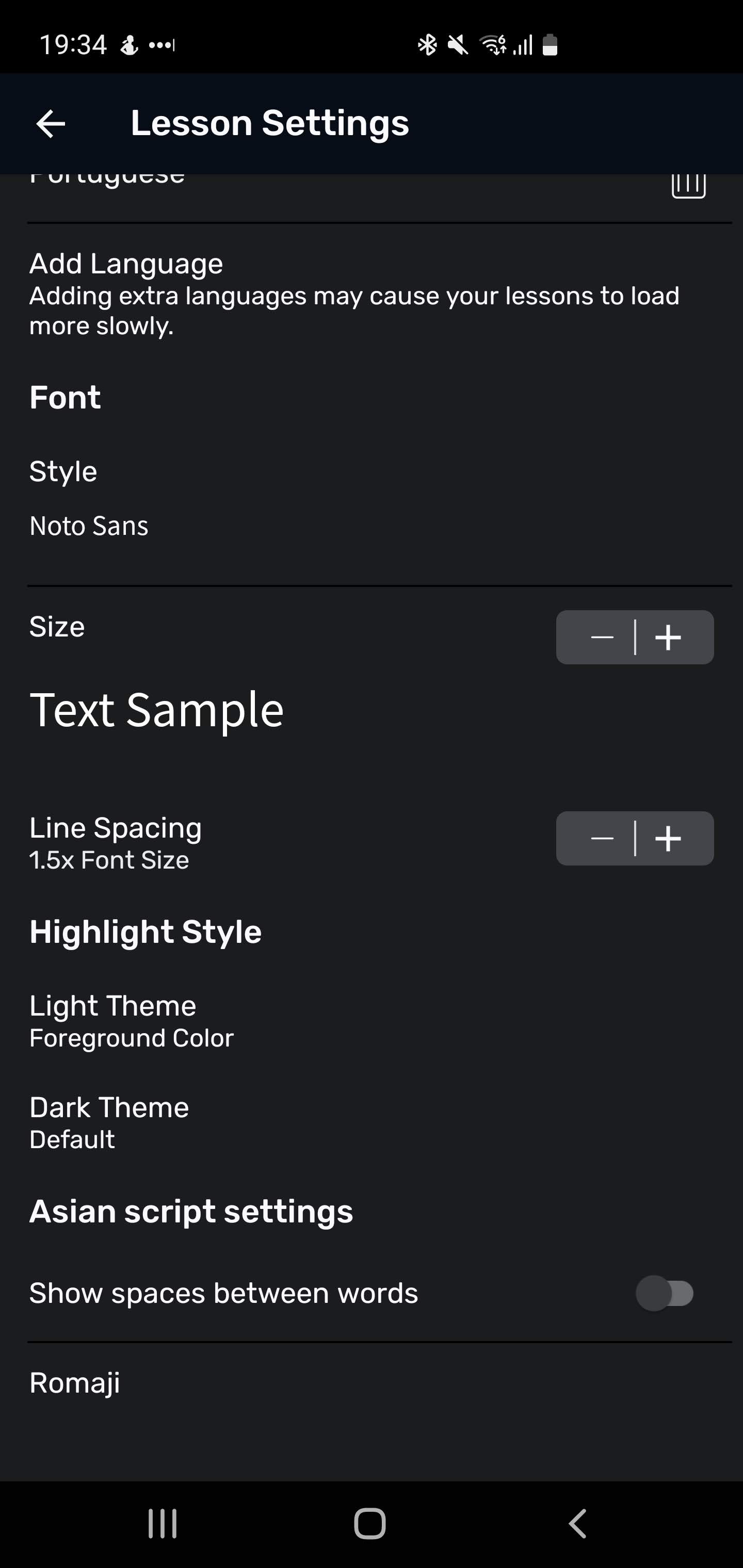 Portugal
And this one when selecting the Font Style.
United Kingdom
No I can't see any of these fonts at all. These are the only fonts I see.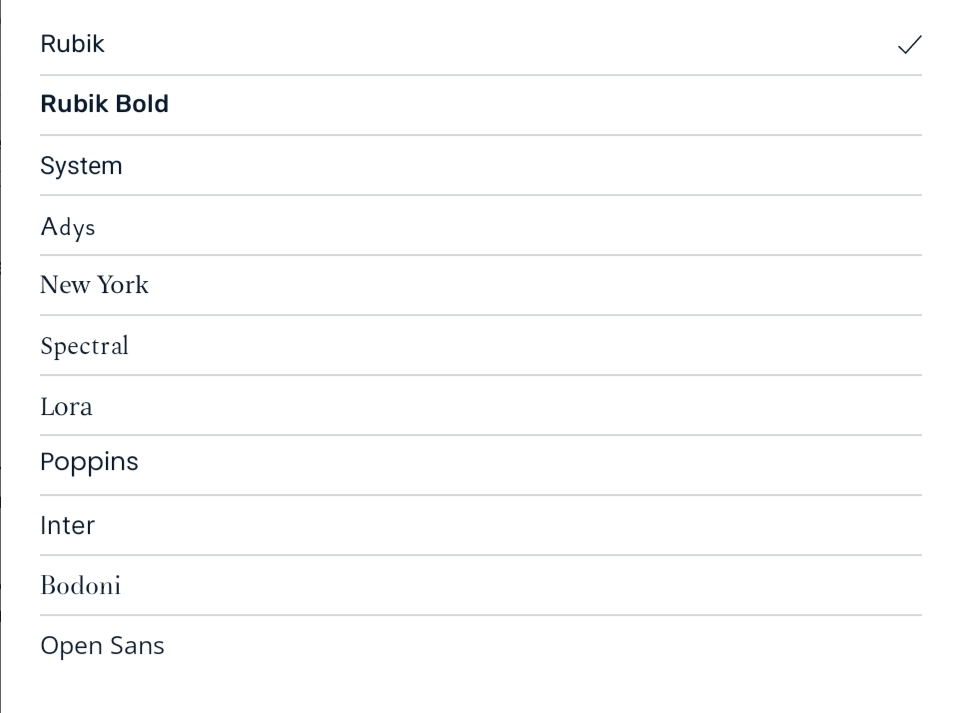 United Kingdom
The Asian script settings you have on your screenshot are also missing in my version.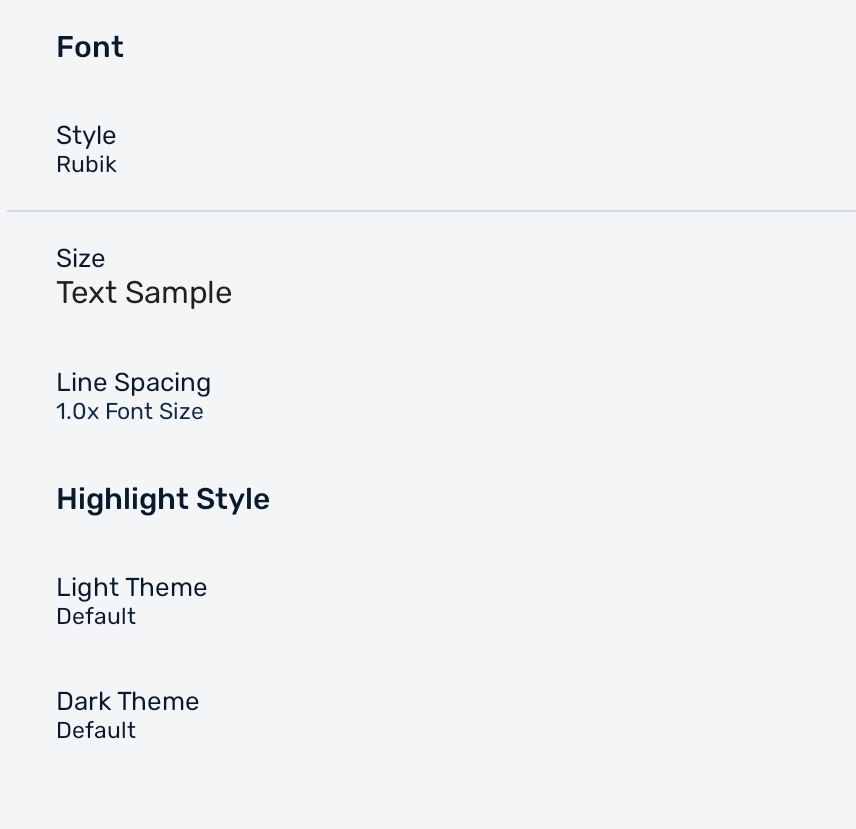 United Kingdom
As you can see I have what appears to be the latest version of the app. I am on Android 12.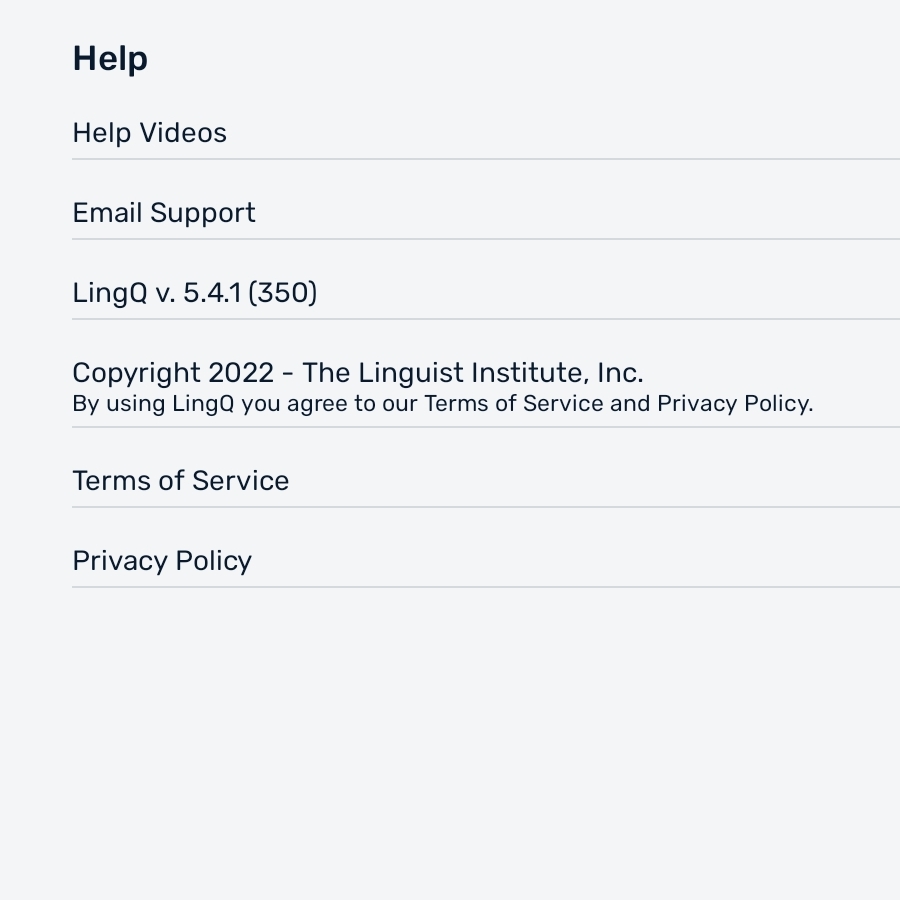 Portugal
That's the fonts for all the other languages. Are you currently with Japanese selected in the Library? Settings for asian languages for example show up when you are currently studying one of those languages.
United Kingdom
Aaah, now I understand. I study Korean and you said the fonts weren't available yet but would be in next week's update. Since my app was updated to the latest version, I assumed this was the update you were talking about. I guess I'll have to wait a bit longer then! Sorry about the confusion.
Portugal
Ah ok, that's fine. Thank you for the feedback.
WANT TO LEARN A NEW LANGUAGE?
Learn from content you love!
Sign Up Free