something that really bothers and frustrates me when using the latest version of LingQ
United States
I think the bigger issue is that there seems to be a different streak per language and per device. I have been using LingQ daily for a while and my streak in each place tends to reset every three days. I'm sure this is a feature and not a bug, but it is pretty unworkable. I mostly ignore the streak features other then yelling at them when they put a pop-up over the text I am trying to read alongside audio.
Romania
Maybe this will help someone!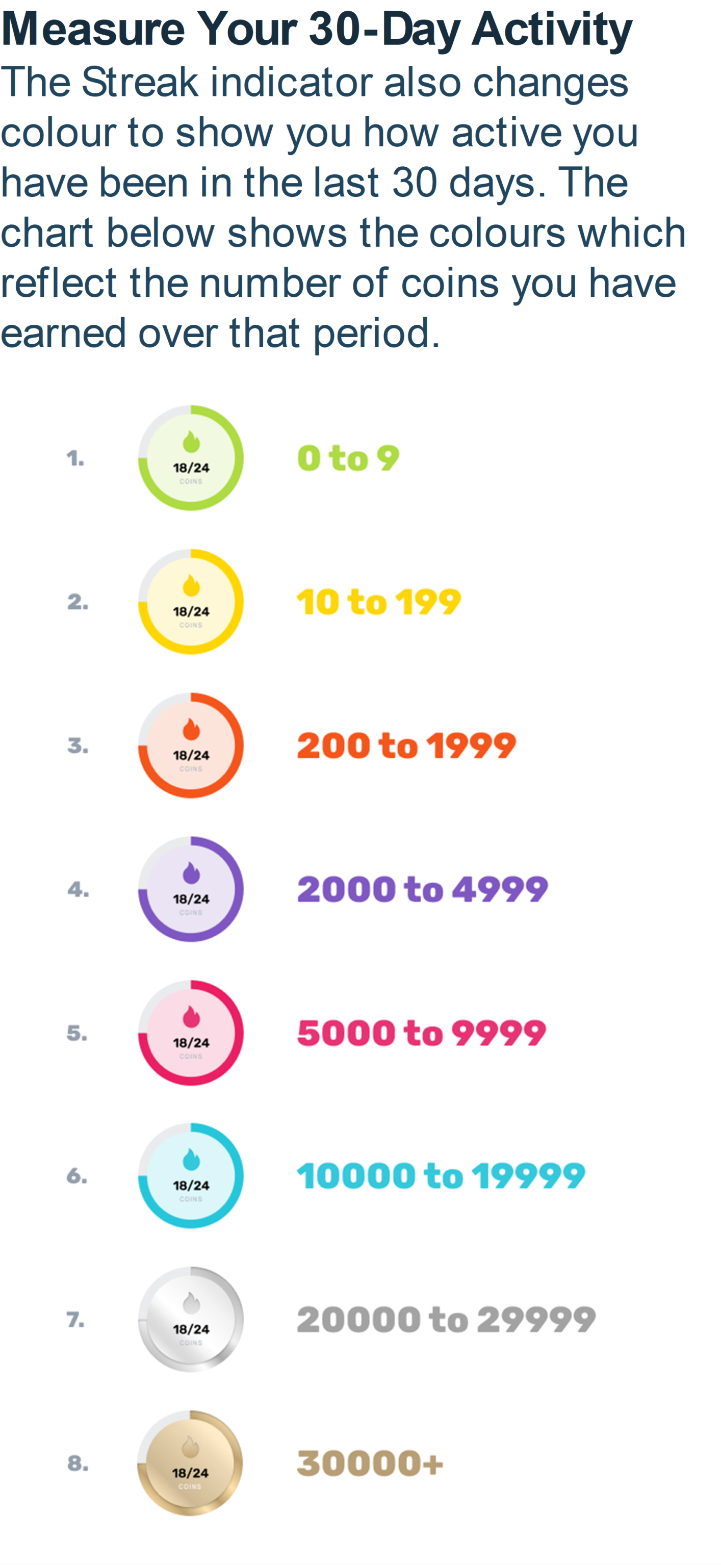 United States
The color is based on your points for the past 30 days- gold is the highest color. Don't remember all the details but I read about it in the help section when looking for something else.
United Kingdom
Choosing your key statistics would be much more useful.
United States
WANT TO LEARN A NEW LANGUAGE?
Learn from content you love!
Sign Up Free