creating lingq phrase error found
Serbia
@ Sorry about the late reply here! As Tiago asked, please confirm if you are using Android or iOS app. Do you have the latest app version installed? Also, it would be great if you can provide a screenshot example of a phrase you have this problem with. That will help us reproduce the issue on our end and have it fixed. Thanks!
United States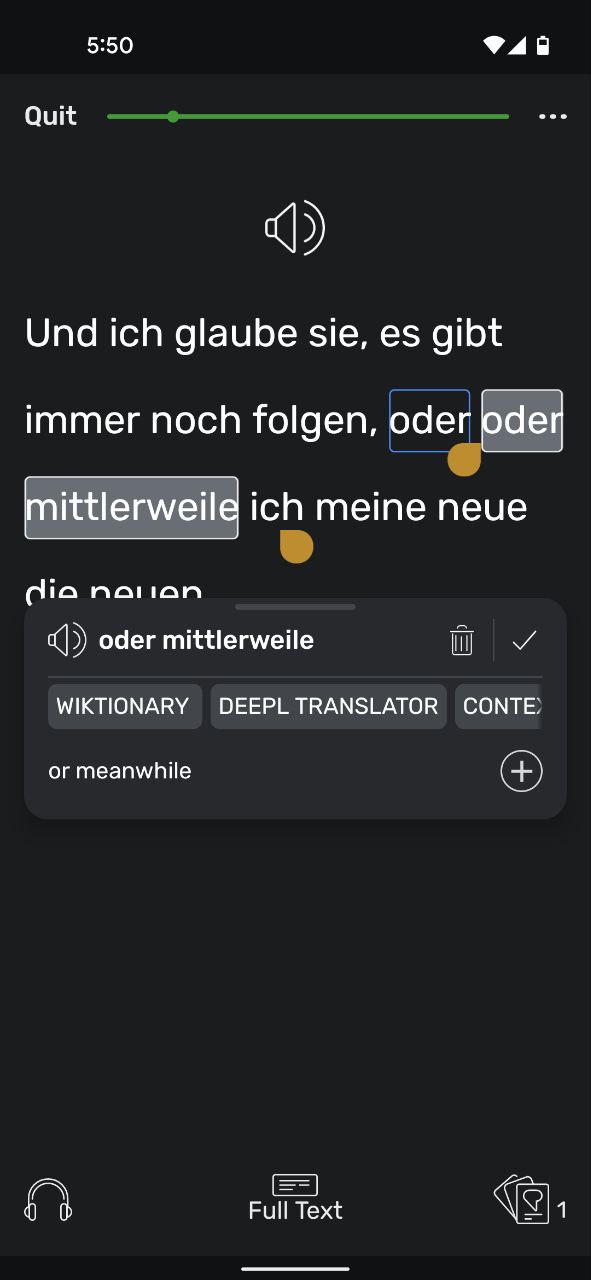 Hey Zoran! Thanks for the reply. It was Android. I've included a screenshot below. In this example, the highlighted "oder mittlerweile" is not saved nor highlighted after I click the translation to save it as a lingq. I suspect it is because of the 'oder' preceding the highlighted phrase.
Portugal
Thank you. We will look into this, the screeshot helps. Let me know if you find other examples.
United States
Still looking for a response to this bug...
Portugal
Is this on the Android app?
WANT TO LEARN A NEW LANGUAGE?
Learn from content you love!
Sign Up Free