Change the Image for a Course
Serbia
Sure, under the course menu go to the Edit Course page and there you can replace course image.
Australia
I've looked on the Edit Course page, Zoran, and I can't see anywhere that I can do that. I have a course logo ready to go but just can't see how
to replace the original image.
Germany
You have to click on the existing image (above the level selection), then a dialog will open which allows you to select a new one.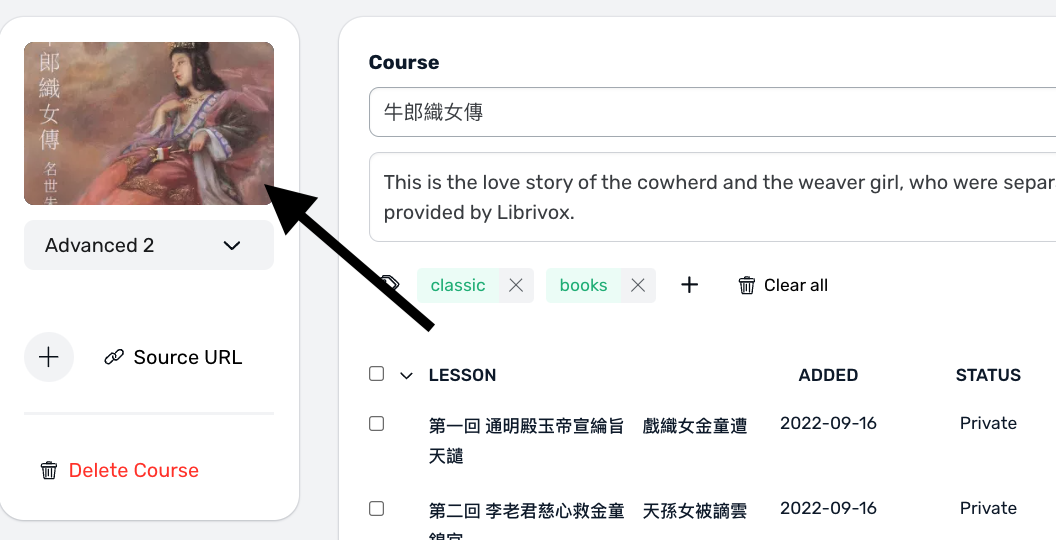 Australia
Thanks Zoran, I've got it now!
Serbia
Australia
WANT TO LEARN A NEW LANGUAGE?
Learn from content you love!
Sign Up Free