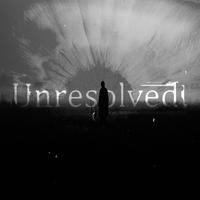 Unresolved stories, Philip Fraser
Prince George, British Columbia is constantly ranked as one of the most dangerous cities in Canada; due in equal parts to it being one of the larger cities in northern B.C. and it being a major transportation hub.
Prince George rests almost perfectly between a number of much-larger cities, including Juneau, Anchorage, Vancouver, Seattle, Calgary, and Edmonton. Because of this location, the city acts as a major crossroad for Highways 16 and 97 - the former, which cuts through Canada and connects Alaska to the lower 48; and the latter, which is more well-known by its ominous nickname: the "Highway of Tears."
June 19th, 1988 was a relatively normal end-of-spring day for the region, in which the weather was remarkably mild and nothing seemed too out-of-the-ordinary for Prince George's roughly 60,000 residents.
That evening, though, emergency services were called to a fire that had begun to rage out of control at the Car Pool Car Wash, near 3rd Avenue and Cassiar Street. This is an area that is almost equal parts residential and commercial, surrounded by an industrial district to the immediate north and downtown Prince George to the south.
A group of onlookers begins to gather around the scene at around 9:30 that evening, as the fire began to engulf the car wash itself. The cause of the fire became clear very quickly: a car has been set on fire inside a bay of this car wash. Seemingly intentionally.
First responders began to arrive at around 9:30 PM, and firefighters worked to contain and extinguish this blaze - just as the fire begins to singe the signage of the car wash and the flames reached the roof of the building. The fire is curtailed within minutes, but immediately, the responding officers began trying to figure out who the vehicle belongs to. Their first concern was that someone might be seriously injured or wounded because of the blaze; but when it became clear that nobody was coming forward to take ownership of the vehicle, officers become suspicious that this might be some kind of insurance scheme - or a stolen car put to the torch by some young troublemakers in the region.
The vehicle that was burned in the fire was easily-identified as a 1983 Volkswagen Jetta: a two-door sedan with a sunroof and missing license plates. The lack of any readable paperwork inside the vehicle - or, really any belongings - made identifying the car's owner a bit of a headache, but the following day - June 20th, 1988 - investigators were able to piece together the vehicle's VIN number. That, in return, led them to the identity of the vehicle's owner: a college student from Alaska who had left home about a week prior, who was now nowhere to be found - and whose disappearance would spawn a bizarre, terrifying mystery spanning thousands of miles.
This is the story of Philip Fraser. Philip Innes Fraser was born on January 3rd, 1985, and was just one of three sons born to his parents, Robert and Shirley Fraser.
Philip's father, Dr. Robert Fraser, was an internist from Philadelphia, Pennsylvania whose work had brought him out to Alaska. He loved the region so much that he decided to permanently relocate to Alaska, where he would plant his roots and raise a family. While in Alaska, Dr. Robert Fraser became well-known as one of the region's most renowned experts on tuberculosis, and he eventually served as the Director of Tuberculosis Control for the Alaska Department of Public Health.
Philip's mother, Dr. Shirley Fraser, was also a well-renowned doctor that worked as a neurologist. Both of Philip's parents were incredibly smart and hard-working individuals, who made sure to instill similar values in their three sons: Philip, Will, and Robert Jr.
Philip would grow up in Anchorage, Alaska, and - like his parents and brothers - was incredibly smart. However, as he got older, he began to shift his focus into the arts, taking a liking to literature and music. He would become an exceptional violinist, having taken to the instrument early in life without his parents urging.
That seemed to be a common theme for Philip: he was a good kid, but constantly wanted to find his own way in life. In fact, a high school friend of Philip's later stated:
"He danced to the beat of his own drum. Sort of a rebel, but not the 'fight with his parents and take up smoking' type. He was following in his mom and dad's footsteps, but it was going to be on his own terms."
Philip graduated from West Anchorage High School in 1982, at the age of 17. Later that year, he began attending Western Maryland College - on the other side of the country - which had been his father's alma mater. However, he would only attend for a single year - having grown more and more opinionated over the span of the year, as well as increasingly individualistic.
Philip craved a return to the Pacific Northwest, and decided to leave Western Maryland College after his first year. He returned to Anchorage, hoping to find his path in life back home. However, what followed was a couple of years spent in limbo - with Philip being unable to get a leg up in the Anchorage region.
Unable to make any inroads in Alaska, Philip decided to settle for the next best thing: Washington state, which was beginning to grow significantly at the tail end of the 1980's. It seemed as good a place as any for Philip to really spread his wings, and wasn't too far away from his home in Alaska.
Philip decided to enroll in pre-med at Evergreen State College, a nontraditional liberal arts school down near Olympia (Washington's state capital). This was deemed a rather hasty move by Philip's family, who weren't exactly thrilled with his choice, but they understood it. They supported him through this this decision, and knew that Philip needed to find his own way in life.
Despite his parent's objections, Philip decided to drive to his destination: Olympia, Washington - which is just about an hour south of Seattle. However, from his home in Anchorage, it was a trek of roughly 2,300 miles - which he planned to make in his 1983 Volkswagen Jetta, camping along the way. On June 14th, 1988, Philip had packed up almost all of his worldly possessions into his Volkswagen Jetta - including, surprisingly, two handguns, which he kept locked up.
Between 11:00 AM and 3:00 PM that day - a Tuesday - Philip set off, hoping to cover hundreds of miles of ground before dark. However, within hours, his trip had already met a detour, when his vehicle began acting up unexpectedly. Philip noticed something was wrong, and made the decision to end his first day early, stopping just outside of an Alaskan town named Tok - one of the last populated towns before a long and desolate stretch of road.
That evening, Philip called his parents and told them what had happened. He also told them where he was, having crossed more than 300 kilometers throughout the day.
Philip's father, Robert, pressed for more details, but Philip - being headstrong and stubbornly independent - minimalized everything. Philip's parents encouraged him to be safe, and just had to trust that he would be okay. He was an adult well on his way to starting his own life thousands of miles away, and he had checks, credit cards, and their phone number. If he needed their help, he would let them know.
Philip had told his parents that he was going to camp on his way down to Washington, and that's what he told them he was going to do until his car got fixed. So, that night, Philip said goodbye to his parents, and seemingly set off to a campsite he had already set up.
Unfortunately, this phone call - which, again, took place on June 14th, 1988 - would be the last conversation that Philip would ever have with his loved ones. Five days after Philip departed Anchorage and last spoke to his family, his vehicle was found in Prince George, British Columbia.
On June 19th, 1988, his 1983 black Volkswagen Jetta was found abandoned in downtown Prince George - and had been set ablaze inside the bay of the car wash. Firefighters quickly extinguished the blaze, but - by the time investigators had a chance to look over the vehicle - its interior had been gutted. This included any evidence of ownership, including license plates (which had, presumably, been stripped away by whoever had abandoned the vehicle and set it on fire).
Corporal Craig Gates, of the Prince George Royal Canadian Mounted Police, said about this discovery:
"The condition of the car after it was burned, it was... almost was totally gutted out on the inside due to the fire and fire damage to the outside as well. Nothing was found in the car of any significance."
Police were able to determine ownership of the car the very next day using the VIN number, which showed that the vehicle belonged to Philip Fraser: a young man that resided in Anchorage, Alaska.
Officials with the RCMP began reaching out to Alaskan authorities, and learned that the vehicle had not been registered as stolen; at least, not yet. That would follow in the subsequent days, as an All-Points-Bulletin was sent out to authorities in the region, which listed not only Philip's license plate - CBJ-358 - but Philip Fraser himself. Roughly one week after Philip had departed for Washington state, his parents - Drs. Robert and Shirley Fraser - were greeted at their front door by an Anchorage patrolman.
The Frasers' home address - which was on the 1100 block of W. 12th Ave. in Anchorage - was the same address that Philip's vehicle was registered at. This Anchorage police officer was performing a wellness check on Philip on behalf of the Prince George RCMP, who were looking to make contact with him.
Robert and Shirley Fraser told the patrolman all that they knew: that Philip had set off for Olympia, Washington on June 14th, and that he was planning on camping along the way. They told the officer about the last time they had spoken with him - the phone call from the night he left, June 14th - and told the officer about his car troubles, which had forced him to call an early stop on the first day of his road trip.
In return, Philip's parents were told about what police had found: his vehicle being abandoned and set on fire in Prince George, British Columbia with neither Philip - nor any of his belongings - being found anywhere nearby.
Following this conversation with the Anchorage patrolman - who wasn't involved in the investigation - the Fraser family made contact with the Prince George RCMP substation, who were actively investigated the case. During this conversation, they learned that Philip had been listed as a missing person, and police were - unfortunately - suspecting foul play in his disappearance.
Philip's father, Robert Fraser, would later recall:
"There was no hesitation. I think everyone knew right away... something just wasn't right. They knew when they found his car on fire with none of his belongings."
"I was sure that there had been foul play. But I kept hoping... thinking of all sorts of alternatives." The investigation to find Philip Fraser was headed by the Royal Canadian Mounted Police - who I abbreviate as the RCMP. In particular, the case was given to the General Investigation Section - the GIS - who are well-equipped to handle cases such as this.
From the beginning, police set off to try and retrace Philip's known travels, hoping to determine what had happened between his last known whereabouts - Tok, Alaska, near the Alaskan-Canadian border - and Prince George, British Columbia (which is several hundred kilometers inland).
During this initial span of the investigation, investigators were able to learn that Philip had crossed the Canadian border on June 17th, 1988 - two days before his vehicle was discovered in Prince George. He had checked in at the Beaver Creek station in Yukon, which is officially known as the Alcan-Beaver Creek Border Crossing.
To hear audio for this text, and to learn the vocabulary sign up for a free LingQ account.