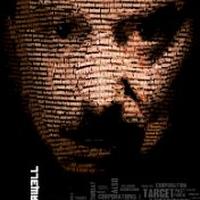 1984-George_Orwell, 1984 (8)
'They won't shoot me, will they? I mean, they don't shoot you when you haven't done anything - just thought? And they'll know everything I've done for the Party, won't they? I'll just get five years, don't you think? Or even ten years? Someone like me could really help the Party in prison. They wouldn't shoot me for just one mistake?'
'Are you guilty?' said Winston.
'Of course I'm guilty!' said Parsons, looking at the telescreen as he spoke. 'I wouldn't be here if I wasn't. Thoughtcrime is a terrible thing. Do you know how it happened? In my sleep! Yes, there I was working away for the Party - I never knew I had any bad stuff in my mind at all. And then I started talking in my sleep. Do you know what I said? I said "Down with Big Brother!" Do you know what I'm going to say to them? I'm going to say, "Thank you for saving me." '
'Who told them about you?' said Winston.
'My little daughter,' said Parsons, sad but proud. He walked up and down a few more times, looking hard at the toilet. 'Excuse me, old man,' he said. 'I can't help it. It's the waiting.'
Parsons took his trousers down. Winston covered his face with his hands.
'Smith!' shouted the voice from the telescreen. '6079 Smith W! Uncover your face. No faces covered in the cells.'
Winston uncovered his face. Parsons used the toilet, loudly and horribly. The cell smelled terrible for hours afterwards.
Parsons was taken out. More men and women were brought in and taken out again by the guards. One woman was sent to 'Room 101' and seemed to become smaller and change colour as she heard the words.
'Comrade! Officer!' she cried. 'You don't have to take me to that place! Haven't I told you everything already? I'll say anything. Just write it down and I'll say it! Not Room 101.'
'Room 101,' said the guard.
A long time passed. Winston was alone and had been alone for hours. Sometimes he thought of O'Brien and the razor blade, but with less and less hope. He also thought, less clearly, of Julia. He thought that if she were in pain and he could double his own pain to help her, he would do it.
He heard the boots again. O'Brien came in. Winston got to his feet. The shock made him forget the telescreen for the first time in years.
'They've got you too!' he shouted out.
'They got me a long time ago,' said O'Brien with a small smile. He stepped to one side. Behind him there was a large guard with a heavy stick in his hand.
'You knew this, Winston,' said O'Brien. 'You have always known it.'
Yes, he had always known it. But there was no time to think of that. The heavy stick in the guard's hand might hit him anywhere, on his head, ear, arm, elbow...
The elbow! He had gone down on his knees, holding the pain in his elbow with the other hand. There was an explosion of yellow light. The pain was unbelievable, but the guard had only hit him once. They were both looking down at him and the guard was laughing.
Well, one question was answered. You could never, for any reason on earth, wish for more pain. You only wished for one thing - that it would stop. Nothing in the world was as bad as physical pain. With pain there are no heroes, no heroes, he thought again and again as he lay screaming on the floor, holding his useless left arm.
CHAPTER TEN
Two and Two Make Five
He was lying on a bed and he could not move. There was a strong light in his face. The damage to his elbow had only been the start of it. Five or six men in black uniforms had hit him with sticks or iron bars, kicked him with their boots...
He could not remember how many times they had hit him or how long this punishment had lasted. Sometimes he told them what they wanted to know before they even touched him. Other times they hit him again and again before he said a word. And all this was just the start - the first stage of questioning that everyone in the cells of the Ministry of Love had to suffer.
Later the questioners were not guards but Party men in suits who asked him questions for ten to twelve hours before they let him sleep. They made sure he was not comfortable and was in slight pain. They made a fool of him, made him cry.
Sometimes they said they would call the guards and their sticks again. Other times they called him 'Comrade' and asked him in the name of Big Brother to say he was sorry.
He told them he was responsible for every imaginable crime. He said he was an Eastasian spy. He said he had murdered his wife, although they knew very well she was still alive. He said he knew Goldstein...
He did not remember when the questions had stopped. There was a time when everything was black and then he was in this room, lying on this bed, unable to move. O'Brien was looking down at him. His hand was on a machine.
'I told you,' said O'Brien, 'that if we met again it would be here.'
'Yes,' said Winston.
O'Brien's hand touched a lever on the machine and a wave of pain passed through Winston's body.
'That was forty,' said O'Brien. 'The numbers on the dial of this machine go up to a hundred. Please remember that I can make you feel a lot of pain at any time. If you lie, if you don't answer the question or even if you answer with less than your usual intelligence, you will feel pain. Do you understand that?'
'Yes,' said Winston.
'Do you remember,' O'Brien continued, 'writing in your diary, "Freedom is the freedom to say that two and two make four"?'
'Yes,' said Winston.
O'Brien held up his left hand, its back towards Winston, with the thumb hidden and four fingers pointing forward.
'How many fingers am I holding up, Winston?'
'Four.'
'And if the Party says that it is not four but five - then how many?'
'Four.'
The word ended in a shout of pain. The dial on the machine showed fifty-five. Winston could not stop himself from crying. O'Brien touched the lever, moving it just a little, and the pain grew slightly less.
'How many fingers, Winston?'
'Four.'
O'Brien moved the lever and the dial showed sixty. 'How many fingers, Winston?'
'Four! Four! What else can I say? Four!'
The fingers swam in front of his eyes, unclear, but still four, four of them.
'How many fingers, Winston?'
'Four! Stop it, stop it! How can you continue? Four! Four!'
'How many fingers, Winston?'
'Five! Five! Five!'
'No, Winston. That's no use. You are lying. You still think there are four. How many fingers, please?'
'Four! Five! Four! Any thing you like. Only stop it, stop the pain!'
Suddenly he was sitting up with O'Brien's arm round his shoulders. He felt very cold and shook uncontrollably. O'Brien held him like a baby and he felt much better. He felt that the pain was something that came from outside, and that O'Brien would save him from it.
'You are a slow learner, Winston,' said O'Brien gently.
'How can I help it?' cried Winston, through his tears. 'How can I help seeing what is in front of my eyes? Two and two are four.'
'Sometimes, Winston. Sometimes they are five. Sometimes they are three. Sometimes they are all of them. You must try harder.'
He put Winston back down on the bed. 'Again,' he said.
The pain flamed through Winston's body. The dial was at seventy, then seventy-five. He had shut his eyes this time. He knew that the fingers were still there, and still four. He had to stay alive until the pain was over. He did not notice whether he was crying out or not. The pain grew less again. He opened his eyes.
'How many fingers, Winston?'
'Four. I would see five if l could. I am trying to see five.'
'Which do you wish: to make me believe that you see five, or really to see them?'
'Really to see them.'
'Again,' said O'Brien.
Perhaps the machine was at eighty - ninety. Winston could remember only now and again why the pain was happening. In front of his eyes a forest of fingers seemed to be moving in a kind of dance. He was trying to count them, he could not remember why. He knew only that it was impossible to count them and this was because four was in some strange way the same as five. He shut his eyes again.
'How many fingers am I holding up, Winston?'
'I don't know. I don't know. You will kill me if you do that again. Four, five, six - I honestly don't know.'
'Better,' said O'Brien.
Winston wanted to reach out his hand and touch O'Brien's arm, but he could not move. The old feeling about him came back. It did not matter if O'Brien was a friend or an enemy. O'Brien was a person he could talk to. Perhaps people did not want to be loved as much as understood. O'Brien had caused him unbelievable pain and soon would probably kill him. It made no difference. They shared the same experiences; there was a place where they could meet and talk. O'Brien was looking down at him with a look that suggested he felt the same thing. When he spoke, it was like talking to a friend.
'Do you know where you are, Winston?' he said.
'I don't know. I can guess. In the Ministry of Love.'
'Do you know how long you have been here?'
'I don't know. Days, weeks, months - I think it is months.'
'And why do you think we bring people to this place?'
'To make them tell you about their crimes.'
'No, that is not the reason.'
'To punish them.'
'No!' shouted O'Brien. His face and voice were angry. 'No! Not just to hear about your crimes. Not just to punish you. Shall I tell you why we have brought you here? To make you better. Your crimes do not interest us. Your actions do not interest us. We are interested in your thoughts. We do not destroy our enemies, we change them. We change their thoughts. Do you understand what I mean?'
'Yes,' said Winston.
A man in a white coat came into the room and put a heavy machine behind his head. O'Brien had sat down beside the bed so he could look into Winston's eyes.
'This time it will not hurt,' said O'Brien. 'Keep looking at me.' Then he turned to the man in the white coat. 'Three thousand,' he said.
Winston felt the machine against his head. He heard a lever pulled. Then it was like an explosion inside his head, though it was not certain if there was any noise. There was blinding light and the feeling that he had been thrown back on the bed where he already was. Something had happened inside his head. As he opened his eyes he remembered who he was, and where he was, and he recognized the face that was looking down into his own; but something was empty inside his head. It felt like a piece had been taken out of his brain.
'Look me in the eyes,' said O'Brien. He held up the four fingers of his left hand with the thumb behind the hand. 'There are five fingers there. Do you see five fingers?'
'Yes.' And he did see them, just for a second. O'Brien's words filled the hole in his mind with the complete truth.
' You see now,' said O'Brien, 'that it is possible.'
'Yes,' said Winston.
O'Brien smiled. 'I enjoy talking to you,' he said. 'Your mind is like mine, except that you are mad. Before we finish you can ask me a few questions, if you want to.'
'Any question I like?'
'Anything.' He saw that Winston's eyes were on the machine. 'It is switched off.
To hear audio for this text, and to learn the vocabulary sign up for a free LingQ account.