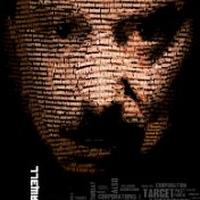 1984-George_Orwell, 1984 (5)
Their love, their sex together, had beaten the Party. It was a political act.
CHAPTER SIX
They Can't Get Inside You
Winston looked round the little room above Mr Charrington's shop. As he had thought, Mr Charrington had been happy to rent it to him. He did not even mind that Winston wanted the room to meet his lover. Everyone, he had said, wanted a place where they could be alone and private occasionally.
They had taken the room because during the month of May they had made love only one more time. ('It's safe to meet anywhere twice,' Julia had said). Then they had had to see each other in the street, in a different place every evening and never for more than half an hour at a time. The idea of having their own hiding place, indoors and near home, had been exciting for both of them.
They were fools, Winston thought again. It was impossible to come here for more than a few weeks without being caught. But he needed her and he felt he deserved her.
Julia was twenty-six years old. She lived in a Party building with thirty other girls ('Always the smell of women! I hate women!' she said) and she worked, as he had guessed, on the story-writing machines. She enjoyed her job, looking after a powerful electric motor. She was 'not clever' and 'did not much enjoy reading' but she liked machinery. Life, as she saw it, was quite simple. You wanted a good time, they (meaning the Party) wanted to stop you having it, so you broke the rules as well as you could.
At that moment he heard her on the stairs outside and then she ran into the room. She was carrying a bag. She went down on her knees, took packets of food from the bag and put them on the floor. She had real sugar, real bread, real jam. All the good food that nobody had seen for years. And then...
'This is the one I'm really proud of. I had to put paper round it because...'
But she did not have to tell him why she had paper round it. The smell was already filling the room.
'It's coffee,' he said softly. 'Real coffee.'
'It's Inner Party coffee. There's a whole kilo here,' she said.
'How did you get it?'
'There's nothing those Inner Party pigs don't have. But of course waiters and servants steal things, and - look, I got a little packet of tea as well.'
Winston opened the packet. 'It's real tea, not fruit leaves.'
'Yes,' she said. 'But listen, dear. I want you to turn your back on me for three minutes. Go and sit on the other side of the bed. And don't turn round until I tell you.'
Winston looked out of the window. He listened to a woman singing outside with deep feeling. Winston thought she would be quite happy if that June evening never ended. He had never heard a member of the Party sing like that.
'You can turn round now' said Julia.
He turned round and for a second almost did not recognize her. He thought she had taken her clothes off. But the change in her was more surprising than that. She had painted her face.
He thought the make-up must be from a shop in the prole area. Her lips were red, her face was smooth; there was even something under her eyes to make them brighter. It was not well done, but Winston did not know that. He had never before seen a woman in the Party with make-up on. Julia looked prettier and much more like a woman.
He took her in his arms.
'Do you know what I'm going to do next?' she said.
'I'm going to get a real woman's dress from somewhere and wear it instead of these horrible overalls. In this room I'm going to be a woman, not a Party comrade.'
After they made love they fell asleep, and when Winston woke up the hands on the clock showed nearly nine - twenty-one hours. He did not move because Julia was sleeping with her head on his arm. Most of her make-up was on the pillow or on him.
They had never talked about marriage; it was impossible, even if Katherine died. Winston had told Julia about Katherine. She was goodthinkful, in Newspeak, unable to think a bad thought. She did not like sex. It was just...
'Our duty to the Party.' Julia had said it for him. Just to have children. Children who would one day spy on their parents and tell the Party if they said or did anything wrong. In this way the family had become part of the Thought Police. Katherine had not told the Thought Police about Winston only because she was too stupid to understand his opinions.
Winston had thought about killing Katherine and once nearly did. But now he and Julia were dead. When you disobeyed the Party you were dead.
Julia woke up and put her hands over her eyes.
'We are the dead,' Winston said.
'We're not dead yet,' said Julia, pressing her body against his.
'We may be together for another six months - a year. When they find us there will be nothing either of us can do for the other.'
'We will tell them everything,' she said. 'Everybody always does. They make you feel so much pain.'
'Even if we tell them everything, that's not a betrayal. The betrayal would only be if they made me stop loving you.'
She thought about that. 'They can't do that,' she said finally. 'It's the one thing they can't do. They can make you say anything - anything - but they can't make you believe it. They can't get inside you.'
'No,' he said, a little more hopefully. 'No, that's quite true. They can't get inside you.'
'I'll get up and make some coffee,' she said. We've got an hour. What time do they turn the lights off at your flats?'
'Twenty-three thirty.'
'It's twenty-three hours at the Party building. But you have to get in earlier than that because...'
She suddenly reached down from the bed to the floor, picked up a shoe and threw it hard into the corner of the room.
'What was it?' he said in surprise.
'A rat. I saw his horrible little nose. There's a hole down there. I frightened him, I think.'
'Rats!' said Winston quietly. 'In this room!'
'They're everywhere,' said Julia, without much interest, as she lay down again. 'We've even got them in the kitchen at the Party building. Did you know they attack children? In some parts of London a woman daren't leave a baby alone for two minutes. The big brown ones are the worst. They...'
'Stop! Stop!' said Winston, his eyes tightly shut.
'Dearest! You've gone quite pale. What's the matter?'
'They are the most horrible things in the world - rats!'
She put her arms round him but he did not re-open his eyes immediately.
'I'm sorry,' he said. 'It's nothing. I don't like rats, that's all.'
'Don't worry, dear. We won't have the dirty animals in here. I'll put something over the hole before we go.'
Julia got out of bed, put on her overalls and made the coffee. The smell was so powerful and exciting that they shut the window, worried that somebody outside would notice it and ask questions. And they could taste the real sugar in the coffee - it was even better than the taste of the coffee itself.
Julia walked round the room with one hand in her pocket and a piece of bread and jam in the other. She looked at the books without interest. She told Winston the best way to repair the table. She sat down in the old armchair to see if it was comfortable. She smiled at the old twelve-hour clock.
'How old is that picture over there, do you think?' she asked. 'A hundred years old?'
'More. Two hundred. But it's impossible to discover the age of anything these days.'
She looked at it. 'What is this place?'
'It's a church. Well, that's what it used to be.'
When Winston got out of bed it was dark. The room was a world, a past world, and they were the last two people from it who were still living.
CHAPTER SEVEN
Our Leader, Emmanuel Goldstein
They vaporized Syme. One morning he was not at work; a few careless people talked about his absence. On the next day nobody talked about him. His name disappeared from lists and newspapers. He did not exist. He had never existed.
Parsons was helping to organize Hate Week. He was completely happy, running around painting posters, singing the new Hate Song, smelling even more strongly of sweat in the hot weather.
Daily life no longer caused Winston pain: He had stopped drinking gin at all hours and his knee felt better. He did not want to shout angry words at the telescreen all the time.
He met Julia four, five, six - seven times during the month of June. It was so hot at the end of the month that they lay on the bed in the room over Mr Charrington's shop without clothes on. The rat had never come back.
Sometimes they talked about a more open war against the Party, but they did not know how to begin. Winston told her about the strange understanding that seemed to exist between himself and O'Brien. He sometimes felt like going to see him, telling him he was the enemy of the Party, demanding O'Brien's help. Strangely, Julia did not think this was a wild idea. She judged people by their faces and it seemed natural to her that the look in O'Brien's eyes made Winston believe in him. Also, she thought that everybody secretly hated the Party, although she did not believe in Goldstein and the Brotherhood; she thought the Party had invented them.
And then at last it happened. All his life, it seemed to him, he had been waiting for this: there was a message from O'Brien.
***
Winston was outside his office at the Ministry when he heard a small cough behind him and turned. It was O'Brien.
'I was reading your Newspeak article the other day. You know a lot about Newspeak, I believe.'
'Oh, not really. I've never invented any of the words ...'
'But you write it very well,' said O'Brien. 'That is not only my own opinion. I was talking recently to a friend of yours who knows a lot about Newspeak. I can't remember his name at the moment.'
Winston's heart jumped. This could only mean Syme. But Syme was not only dead, he was vaporized, an unperson. It was dangerous to talk about an unperson; they could kill you for it. O'Brien was sharing a thoughtcrime with him.
'In your Newspeak article you used two words which we have recently taken out of the language,' said O'Brien. 'Have you seen the new tenth edition?'
'No,' said Winston. 'We still have the ninth in the office.'
'The tenth will not be sent to offices for some months, but I have one. Would you like to see it, perhaps?'
'Yes, very much,' said Winston, who could see where this was leading.
'You will be interested, I'm sure. You will like the smaller number of verbs. Shall I send someone to you with the Dictionary? But I always forget that kind of thing. Perhaps you could collect it from my flat at a convenient time? Wait. Let me give you my address.'
They were standing in front of a telescreen which could see what he was writing. He wrote an address in a notebook, pulled out the page and gave it to Winston.
'I am usually at home in the evenings,' he said. 'If not, my servant will give you the Dictionary.'
And then he was gone.
To hear audio for this text, and to learn the vocabulary sign up for a free LingQ account.