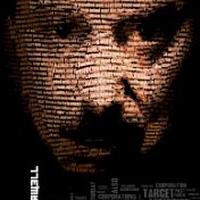 1984-George_Orwell, 1984 (3)
He pushed his plate away, took his bread in one pale hand and his cheese in the other, and put his mouth near Winston's ear so he did not have to shout. 'The eleventh edition is the final one,' he said. 'We're building a new language. When we've finished, people like you will have to learn to speak again. You think the main job is inventing new words, don't you? Wrong! We're destroying words - lots of them, hundreds of them, every day. We're only leaving the really necessary ones, and they'll stay in use for a long time.'
He ate his bread hungrily. His thin, dark face had come alive and his eyes were shining like the eyes of a man in love. 'It's a beautiful thing to destroy words,' he said. 'For example, a word like "good". If you have "good" in the language, you don't need "bad". You can say "ungood".'
Winston smiled. It was safer not to say anything.
Syme continued. 'Do you understand? The aim of Newspeak is to narrow thought. In the end we will make thoughtcrime impossible, because people won't have the words to think the crime. By the year 2050 there will be nobody alive who could even understand this conversation.'
'Except . .
.
'Winston began and then stopped. He wanted to say, 'Except the proles'. But he was not sure if the Party would accept the thought.
Syme had guessed what he was going to say. 'The proles are not really people,' he said. 'By 2050 - earlier, probably - you won't need a slogan like "freedom is slavery". The word "freedom" won't exist, so the whole idea of freedom won't exist either. The good Party member won't have ideas. If you're a good Party member, you won't need to think.'
One of these days, thought Winston, Syme will be vaporized. He is too intelligent. He sees too clearly and speaks too openly. He goes to the Chestnut Tree Cafe, where the painters and musicians go and where Goldstein himself used to go. The Party does not like people like that. One day he will disappear. It is written in his face.
Syme looked up. 'Here comes Parsons,' he said. You could hear his opinion of Parsons in his voice. He thought Parsons was a fool.
Winston's neighbour from Victory Mansions was coming towards them. He was a fat, middle-sized man with fair hair and an ugly face. He looked like a little boy in a man's clothes. Winston imagined him wearing not his blue Party overalls but the uniform of the Spies.
Parsons shouted 'Hello, hello' happily and sat down at the table. He smelled of sweat. Syme took a piece of paper from his pocket with a list of words on it and studied the words with an ink-pencil between his fingers.
'Look at him, working in the lunch hour!' said Parsons. 'What have you got there, old boy? Something a bit too clever for me, I expect. Smith, old boy, I'll tell you why I'm chasing you. It's the money you forgot to give me.'
'What money?' said Winston, feeling for money in his pocket. About a quarter of your earnings were paid back to the Party in different ways.
'The money for Hate Week. You know I collect the money for Victory Mansions, and we're going to have the best flags around. Two dollars you promised me.'
Winston found two dirty dollar notes and gave them to Parsons. Parsons wrote 'Two dollars' very carefully in small clear letters next to Winston's name in a little notebook. It was clear that he rarely read or wrote.
'Oh, Smith, old boy,' he said. 'I hear that son of mine threw stones at you yesterday. I talked to him about it. He won't do it again, believe me.'
'I think he was angry because he couldn't see the Eurasian prisoners hang,' said Winston.
'Yes! Well, that shows what good children they are, doesn't it? Both of them. They only think about the Spies - and the war, of course. Do you know what my girl did last week? She was on a walk in the country with the Spies and she saw a strange man. She and two other girls followed him and then told the police about him.'
'What did they do that for?' Winston asked, shocked.
'They thought he was a Eurasian spy,' said Parsons. 'They noticed his shoes were different,' he added proudly.
Winston looked at the dirty canteen, looked at all the ugly people in their ugly overalls, ate the terrible food and listened to the telescreen. A voice from the Ministry of Plenty was saying that they were all going to get more chocolate - twenty grammes a week. Was he the only one who remembered that last week they got thirty grammes? They were getting less chocolate, not more. But Parsons would not remember. And even a clever man like Syme found a way to believe it.
Winston came out of his sad dream. The girl with dark hair, who he remembered from the Two Minutes Hate, was at the next table. She was looking at him, but when he looked back at her she looked away again. Winston was suddenly afraid. Why was she watching him? Was she following him? Perhaps she was not in the Thought Police, but Party members could be even more dangerous as spies. How had he looked when the telescreen voice told them about the chocolate? It was dangerous to look disbelieving. There was even a word for it in Newspeak: facecrime, it was called.
The girl had turned her back to him again. At that moment the telescreen told them all to return to work and the three men jumped to their feet.
CHAPTER FOUR
Own life
Winston sat at the table and opened his diary. He thought of his parents. He was, he thought, about ten or eleven years old when his mother disappeared. She was a tall, silent woman with lovely fair hair. He could not remember his father so well. He was dark and thin and always wore dark clothes. They had both been vaporized in the 1950s. His thoughts moved to other women and he started writing in the diary:
It was three years ago. It was on a dark evening, in a narrow side-street near one of the big railway stations. She had a young face with thick make-up. I liked the make-up. The whiteness and the bright red lips. No woman in the Party wore make-up. There was nobody else in the street and no telescreens. She said two dollars. I...
It was too difficult to continue. Winston wanted to hit his head against the wall, to kick the table over and throw the diary through the window - anything to stop the memory of that night.
It was, of course, illegal to pay a woman for sex. But the punishment was about five years in a work camp, not death. The Party knew it happened. Some prole women sold themselves for a bottle of gin and the Party didn't worry much about that. The Party wanted to stop love and pleasure in sex, not sex itself. A request to marry would be refused if a man and a woman found each other attractive. Sex, to the Party, was only necessary to make children.
He thought of Katherine, his wife. Winston had been married. He was probably still married; if his wife was dead, nobody had told him. They had lived together for about fifteen months, nine, ten, eleven years ago. Katherine was a tall, fair-haired girl who moved well. She had an interesting face, until you found out that there was almost nothing behind it. She believed everything the Party said. She had sex only because it was her duty to try and have children. When no children came, they agreed to separate.
Every two or three years since then, Winston had found a prole woman who had agreed to have sex for money. But he wanted his own woman. He finished the story in his diary:
When I saw her in the light she was quite an old woman. She had no teeth at all. But I had sex with her.
He had written it down at last, but it did not help. He still wanted to shout and scream.
***
He had walked several kilometres. It was the second time in three weeks that he had missed an evening at the Party Members' Club. This was not a good idea; your attendance at the Club was carefully checked. A Party member had no free time and was never alone except in bed. It was dangerous to do anything alone, even go for a walk. There was a word for it in Newspeak: ownlife, it was called, meaning separation from everybody else.
He was walking in a prole area near a building that had, in the past, been an important railway station. The houses were small and dirty and reminded him of rat-holes. There were hundreds of people in the streets: pretty young girls, young men chasing the girls, fat old women - the pretty girls in ten years time. Dirty children with no shoes ran through the mud.
The people looked at him strangely. The blue overalls of the Party were an unusual sight in a street like this. It was unwise to be seen in such places, unless you had a definite reason to be there. The Thought Police would stop you if they saw you.
Suddenly everybody was shouting and screaming and running back into their rat-hole houses. A man in a black suit ran past Winston and pointed at the sky.
'Bomb,' he shouted. 'Up there! Bomb!'
Winston threw himself to the ground. The proles were usually right when they warned you that a bomb was falling. When he stood up, he was covered with bits of glass from the nearest window. He continued walking. The bomb had destroyed a group of houses two hundred metres up the street and in front of him he saw a human hand, cut off at the wrist. He kicked it to the side of the road and turned right, away from the crowd.
He was in a narrow street with a few dark little shops among the houses. He seemed to know the place. Of course! He was standing outside the shop where he had bought the diary. He was afraid, suddenly. He had been mad to buy the diary, and he had promised himself he would never come near this place again. But he noticed that the shop was still open, although it was nearly twenty-one hours. He would be safer inside than standing there doing nothing outside, so he went in. If anyone asked, he could say he was trying to buy a razor blade.
The owner had just lit a hanging oil lamp which smelled unclean but friendly. He was a small, gentle-looking man of about sixty with a long nose and thick glasses. His hair was almost white but the rest of his face looked surprisingly young. He looked like a writer, or perhaps a musician. His voice was soft and he didn't speak like a prole.
'I recognized you when you were outside,' he said immediately. 'You're the gentleman who bought the diary. There's beautiful paper in that diary. No paper like that has been made for - oh, I'd say fifty years.' He looked at Winston over the top of his glasses. 'Is there anything special I can do for you? Or did you just want to look round?'
'I was... er... passing,' said Winston. 'And I just came in. I don't want to buy anything.'
'Well, that's all right,' said the shop owner, 'because I haven't got much to sell you.' He looked round the shop sadly. 'Don't tell anyone I said so, but it's difficult to get old things these days. And when you can get them nobody wants them.' The old man's shop was full of things, but they were all cheap and dirty and useless.
To hear audio for this text, and to learn the vocabulary sign up for a free LingQ account.